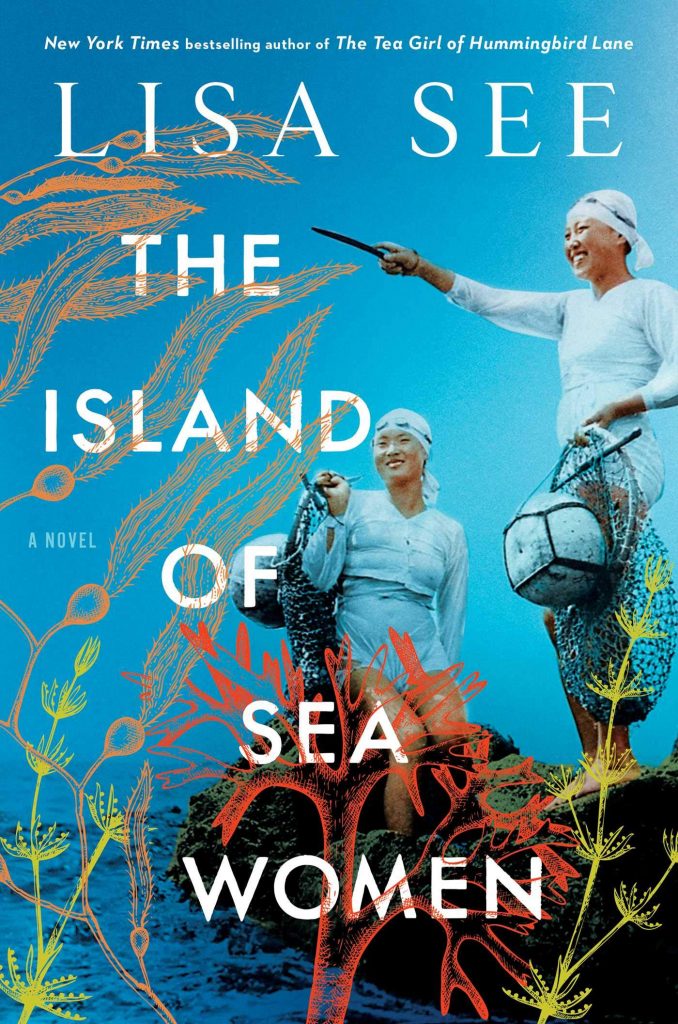 Lining up your next summer read? Lisa See's newest novel, The Island of Sea Women, is a sweeping saga of friendship and family loyalty. Not to mention, it's one of our favorite new releases.
So what's it all about?
If you're familiar with the bestselling New York Times author, See's previous novels take place in China or in Chinese communities in the US. But The Island of Sea Women is set on Korea's Jeju Island.
Like her other novels, though, See explores complex connections and loyalties between friends—and the bond between mothers and daughters.
On Jeju Island, women divers, called haenyeo, were their families' primary earners. Older haenyeo teach the young girls to freedive, harvest shellfish, catch sealife, and survive in the changeable ocean.
The imaginative setting here is completely engaging. As a reader, you'll be introduced to a unique Jeju lifestyle of specific skills and customs… and a dangerously appealing undersea world. The haenyeo survive in difficult times by relying on their community, their skills, and the sea's resources.
Throughout the book, we return to this theme of hardworking women, gaining personal agency, and family security in challenging times.
Let's talk about the characters. When the story begins, Young-sook, and her friend Mi-ja, are some of the youngest trainees. Beyond that, the story follows their relationship for decades.
Young-sook is the daughter of a skilled diver. When her mother agrees to take Mi-Ja into their collective and train her as well, it seems like they'll work side-by-side. Just as previous generations of Jeju women have done.
But the Japanese occupation of Korea disrupts their lives and relationships on Jeju. As Japanese-Korean relationships twist and turn, having family connections to the occupiers is alternately a blessing and a curse.
The novel shows how Mi-ja tries to navigate her family background and then her husband's background in a shifting political situation.
Without giving any spoilers, the novel tells of historically accurate, but brutal exploitation.
What's more, you'll learn about a horrific conflict between Japanese soldiers and starving Korean civilians. The war changes the patterns of Korean life—for both women—long after the conflict is over.
As always, Lisa See introduces vibrant, complex characters, with ties of loyalty and friends. What makes this novel such a page-turner is how See's story introduces them into situations without clear solutions.
All in all, readers will enjoy seeing Mi-ja and Young-sook evolve over decades and generations. Click here to check out the book!