6 Must-Have Tech Gadgets for College Students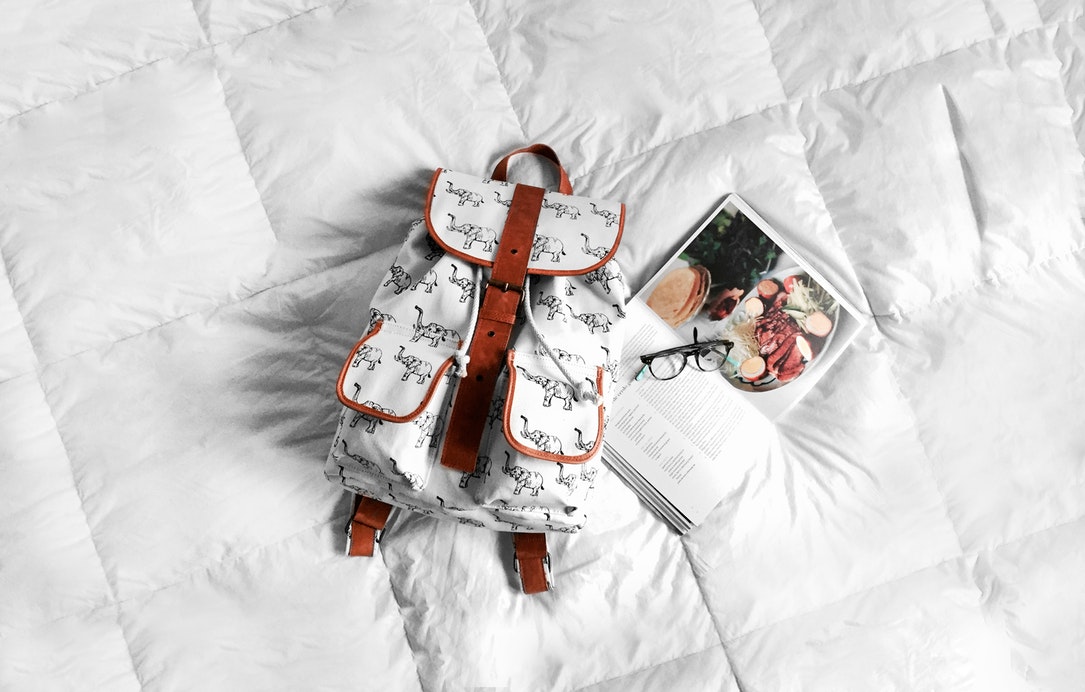 Seriously, why do college checklists have so much stuff on them?
When some of them have upwards of 150 items, how do you know what you actually need to bring along to school?
Obviously, you need school supplies, textbooks, clothing, and shower gear. But to be 100% honest, outside of your basic living essentials...you probably need less than you think.
Especially when it comes to school supplies--I didn't use half of the things that I first brought along to college.
Your dorm room or apartment will be small and you won't have a lot of room to store these things. The less you bring, the less clutter you have (which means less time you spend on cleaning).
However, there are a few tech items that will make your life WAY easier away from home. Let's take a quick look.
6 Best Tech Gadgets for College Students in 2018
1. Portable Phone Charger
Let's be real--we're on our phones all the time. It doesn't take long to drain the battery. The only problem is, your schedule tends to be all over the place in college.
You could have some days with back-to-back classes and then you're heading to work straight from your last class. Even if you DO have breaks in between your classes, your dorm room or apartment might not be anywhere close.
You'll end up stopping for food in between classes or hanging out the library to study. It just might not make sense to go back to your room during the day.
That's where portable chargers come in. This one is lightweight and charges your phone incredibly fast.
2. Lap Desk
My parents gifted me a lap desk before I went off to college. At first, I kind of laughed at it. The lap desk didn't really seem necessary because I already had a desk in my room. However, it turned out to be a total game-changer.
Sometimes you just don't want to get out of bed.
Or it could be the total opposite.
Maybe you're getting major cabin fever and need to escape your room for the common area. I frequently met up with my neighbors and friends in the commons space to study together or work on homework. My lap desk offered a sturdy surface so I could get work done from anywhere. This lap desk is less than $20, holds your laptop, and has a space for your tablet.
3. Portable Speaker
Whether you have friends over for a movie night or want to hang out with some background music, you want a compact, portable speaker for your room.
Do yourself a favor and get a speaker that's compatible with most mobile devices via Bluetooth, in case you want to let somebody else play DJ for the night.
This speaker is small, shockproof, and water-resistant. Perfect for your new shared space. (It's built to withstand outdoors and the elements, if that's your thing!)
4. Noise-Canceling Headphones
Because nothing is worse than going to the library to study and being forced to listen to your neighbor's loud conversation. Be in your own little world instead.
Noise canceling headphones are perfect for blocking out distractions. You can also listen to your favorite music, hit the gym, tune out your roommate, or watch videos at a normal volume--and eliminate any background noise.
5. Roku Streaming Stick
Your dorm room or new apartment doesn't come with cable? Not a problem if you have a Roku Streaming Stick.
If you're not familiar with Roku, it's a remote device that allows you to stream  content from sites like Netflix, Hulu, Amazon and more. they're super affordable.
The only thing you have to do is connect your Roku stick into your Wi-Fi and to your TV. Before you buy this, double check to make sure that your TV has an HDMI port. That's how you'll connect the Roku to your TV.
Most TVs today come with this, but it just depends on how old your TV set is.
6. Kindle Tablet
While you can certainly get away without owning a tablet in college, it definitely has some advantages. Especially the Kindle. Here's why.
You can save a TON of money on textbooks. Use a textbook search engine like Textbook Nova to find the cheapest version of your assigned textbooks. Another way to save is to use Amazon Textbook Rentals.
Their textbook rental service allows you to rent textbooks for an entire semester OR for however many weeks you think you'll need it.
The great part about having a Kindle or Fire tablet is that you can immediately download these text books onto your tablet. Amazon also allows you to extend your rentals for 30 days or renew them again for another semester, in case you need to keep the textbook around for a little longer.