Find Out the Average Starting Salary for College Graduates in 2018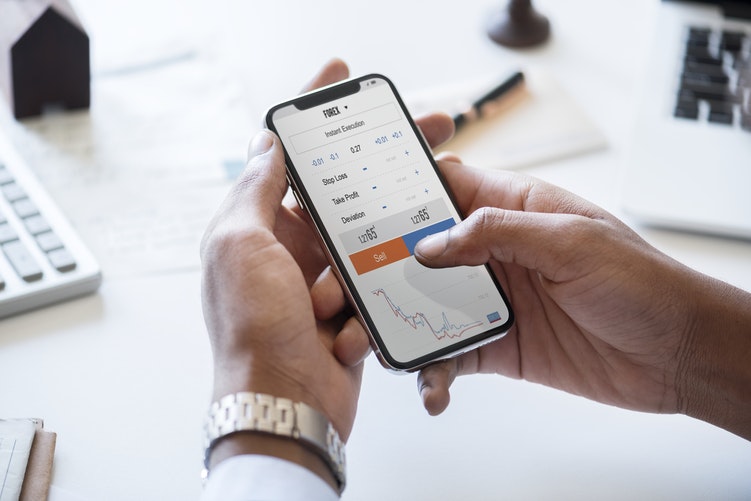 I remember it so vividly.
Watching my parents smile proudly at me. Snapping hundreds of selfies with my classmates. Walking across the stage and shaking the dean's hand.
You never forget the day you graduate from college.
Graduation day is packed with emotion. There's the rush of excitement, accomplishment, and awe.
The next day? Reality sinks in. It's time to start your job hunt. You're thrilled to take the next steps in "the real world" but there's still a lot of uncertainty.
How long will it take me to find a job? How much will it pay? Where do I even WANT to work?
LendEDU decided to investigate what it's really like for brand-new college grads entering the workforce this year. They polled 1,000 graduates from the Class of 2018 to see how their job search has gone over the last couple of months (and how much they're really making).
So what's the starting salary for a new college graduate?
Let's look into their results.
How Much New College Graduates Should Expect to Make
Good news: LendEDU found that nearly half of the former students they surveyed already found their first full-time job this summer. When asked how they would describe their current situation, they responded:
41.3% of 2018 graduates have landed a job

34.4% are still on the search for a job

24.3% are taking summer off to figure out their next steps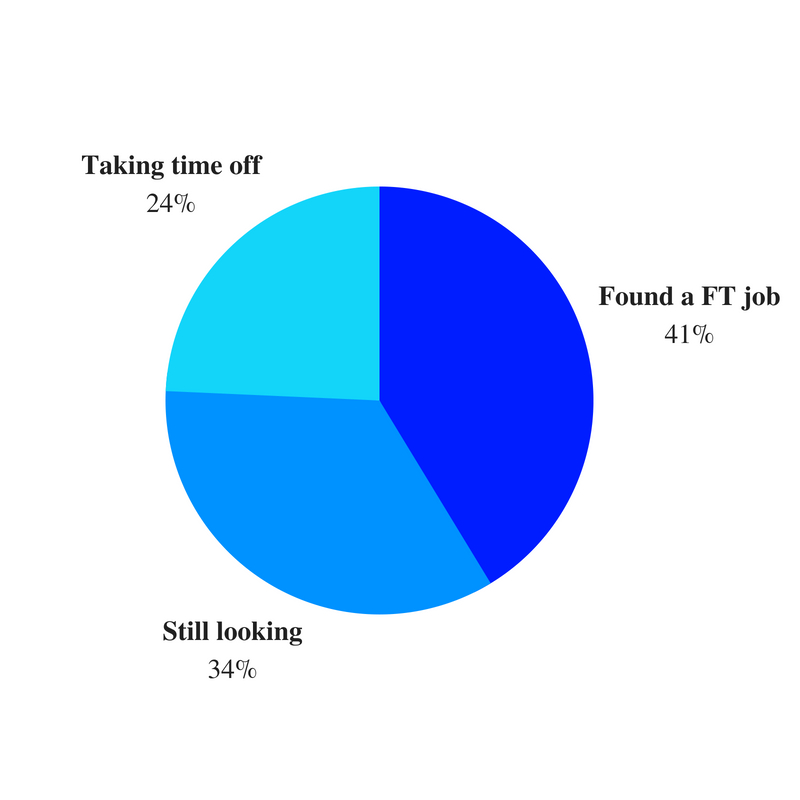 In less than two months, many recent graduates have already ended their job search with success! 20% of those who found a full-time job listed that it wasn't in a field like tech, health, education, engineering, or in media.
If you've ever felt unsure about your job future due to your college major--rest assured that there is still a lot of potential work out there for you.
What's the Average Starting Salary for College Graduates in 2018?
According to The Class of 2018 Career Report, most students expect to make between $36,000-50,000 per year in their first job out of college. But does this expectation match the job market today?
While over ¼ of new graduate ARE making that much in an entry-level position, 33.4% are actually earning below $35,000.
You might be thinking, "But wait--I went to college to make a good living!"
I know the feeling.
But this study matches my experience with my first job out of college, where I was making $30,000. It wasn't easy. I was living in a metropolitan city where my rent took up the majority of my income.
However, it wasn't a major difference from life in college. I knew how to stretch my budget in order to get by. I even saved some money in the first year! It turns out, I wasn't stuck at that salary for long either--I started searching for jobs after a year of getting experience in my field.
Flash forward 6 months. I had landed my DREAM job and my salary jumped up to expectations. Was it worth sticking out that first year being broke? I definitely think so.  
Here's a closer look at the results from Salary Expectations vs. Graduates Actual Salary: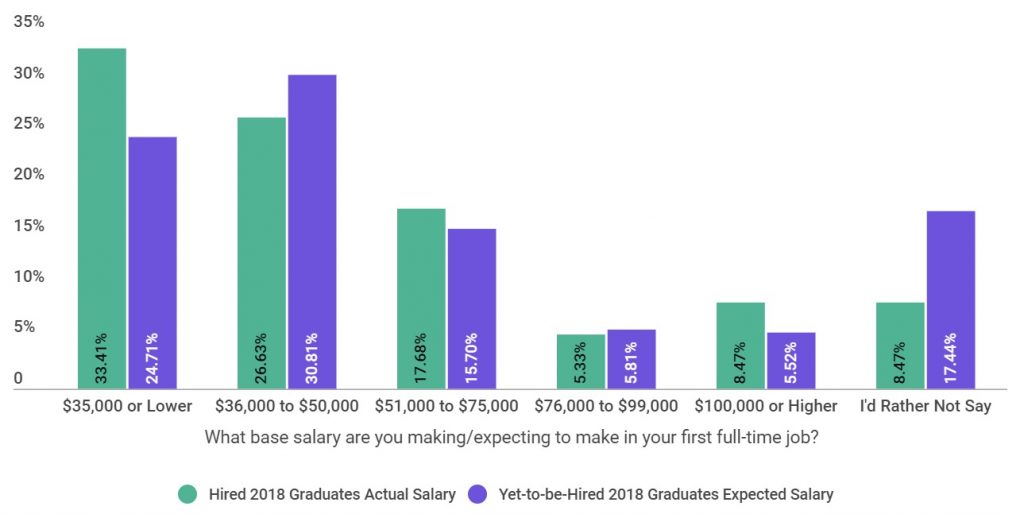 As you can see, some graduates are earning over $50,000 but it's the exception. In this case, their job duties probably involve some specialized skill set or they have work experience under their belt.
So How Did These Graduates Find Their First Job?
One of the biggest challenges new graduates face when they're looking for their first full-time job is knowing where to look.
Then again, it's never been easier to search for jobs today. You can search online through job boards like Indeed and Glassdoor--or look directly on a company website to find out what roles they're currently hiring for.
At the same time, don't ignore your personal network. It turns out nearly 30% of recent college graduates found their job through connections.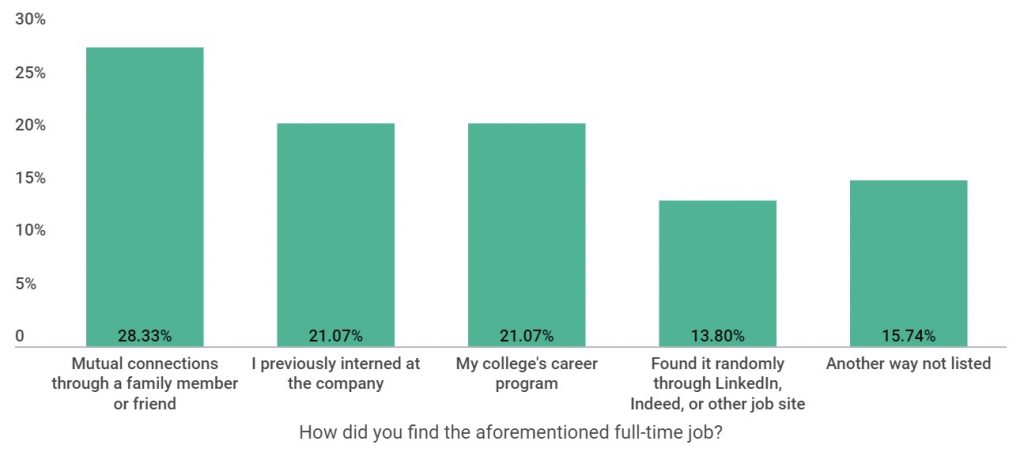 Don't think you have the right connections? Reach out to your friends and family, anyway. They have years of experience (in work AND life) where they've built connections. You never know which connections could be valuable.
As you can see from the chart above, there are plenty are ways to find a job outside of your network too.
All in all, it's safe to say future salary projections are on the minds of every college student. If you're a current student or soon-to-be graduate, you can prepare for what's next by gaining some "real world" work experience, an internship, and building your network.
Want to get the full scoop on the rest of the survey results? Check it out here on the LendEDU blog.