4 Horror-Filled Halloween Novels To Read This Month
Looking for the best Halloween novels to read this October? Check out these 4 surprisingly spooky stories!
With the fall months fast-approaching, the weather is getting cooler, and the leaves are starting to change colors. And for many, there's a certain excitement in the air for the months to come.
For the Halloween fans out there, this also means the scary season will soon be upon us, filled with stories of ghosts, witches, and demons.
In fact, it's the one time of year when embracing all things scary is not suggested, but actually it's encouraged.
So if you're looking for an amazing novel, designed to increase your heartbeat, and have you hiding under the covers when things go bump in the night, consider adding these 4 books to your reading list this month!
Best Vampire Story - Salem's Lot By Stephen King
At Halloween, there's nothing better than a scary vampire, especially when it's terrorizing an entire town.
Salem's Lot takes us back to a time when vampires were blood-sucking demons to be feared in the night, and who better to tell such a tale than Stephen King?
Ben Mears is an author who returns to the town of Jerusalem's Lot in Maine; a place he called home for four years as a child.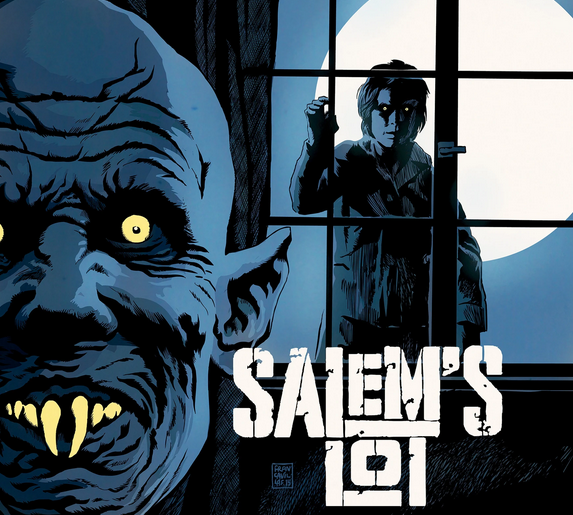 He's committed to working on his book about the creepy Marston House, a home where murder and suicide occurred. What Ben soon realizes is that the house's new owner, Kurt Barlow is more than meets the eye.
After the murder of a little boy in town, people start disappearing in the town.
Except, they haven't really disappeared at all – it seems they've become something different. Something demonic. And they're hungry for blood...
Best Haunted House Story - Hell House By Richard Matheson
A haunted house is always a hallmark part of Halloween. But Hell House by Richard Matheson takes things to another level.
But when the haunted house comes after us in ways we never imagined, you know it's going to be a terrifying ride. And that's exactly what Richard Matheson does in his novel, aptly titled Hell House.
For the book's main character, Rolf Deutsch, it wasn't a question of if he was going to die, it was a matter of whether or not there was an afterlife.
That's why he hired two mediums and a physicist to attempt to confirm these facts for him.
The assembled team then travels to the Belasco House in Maine, where it has sat abandoned after a decade of its owners' alcoholism, drug addiction, and debauchery.
Committed to their goal, the team spends one night in the Belasco House when the house suddenly seems to come alive at night.
When the house starts using their own fears and weaknesses against them, they slowly begin losing a grip on reality, slipping into madness.
For Deutsch's team of investigators, they quickly discover why the rest of the town calls it Hell House, and it's going to bring you into pure terror as it unfolds...
Best Demon Story - The Exorcist By William Peter Blatty
When you're looking for a good scare, a demon is exactly the type of monster you'd never want to run into on Halloween night.
That's why The Exorcist by William Peter Blatty has become a cult classic; it grabs you, holds you, and stays with you long after you've put the book down. This makes it the perfect combination of a scary read and a long-lasting impact.
This story takes us on a journey of a young girl, named Regan MacNeil, who lives with her famous mother.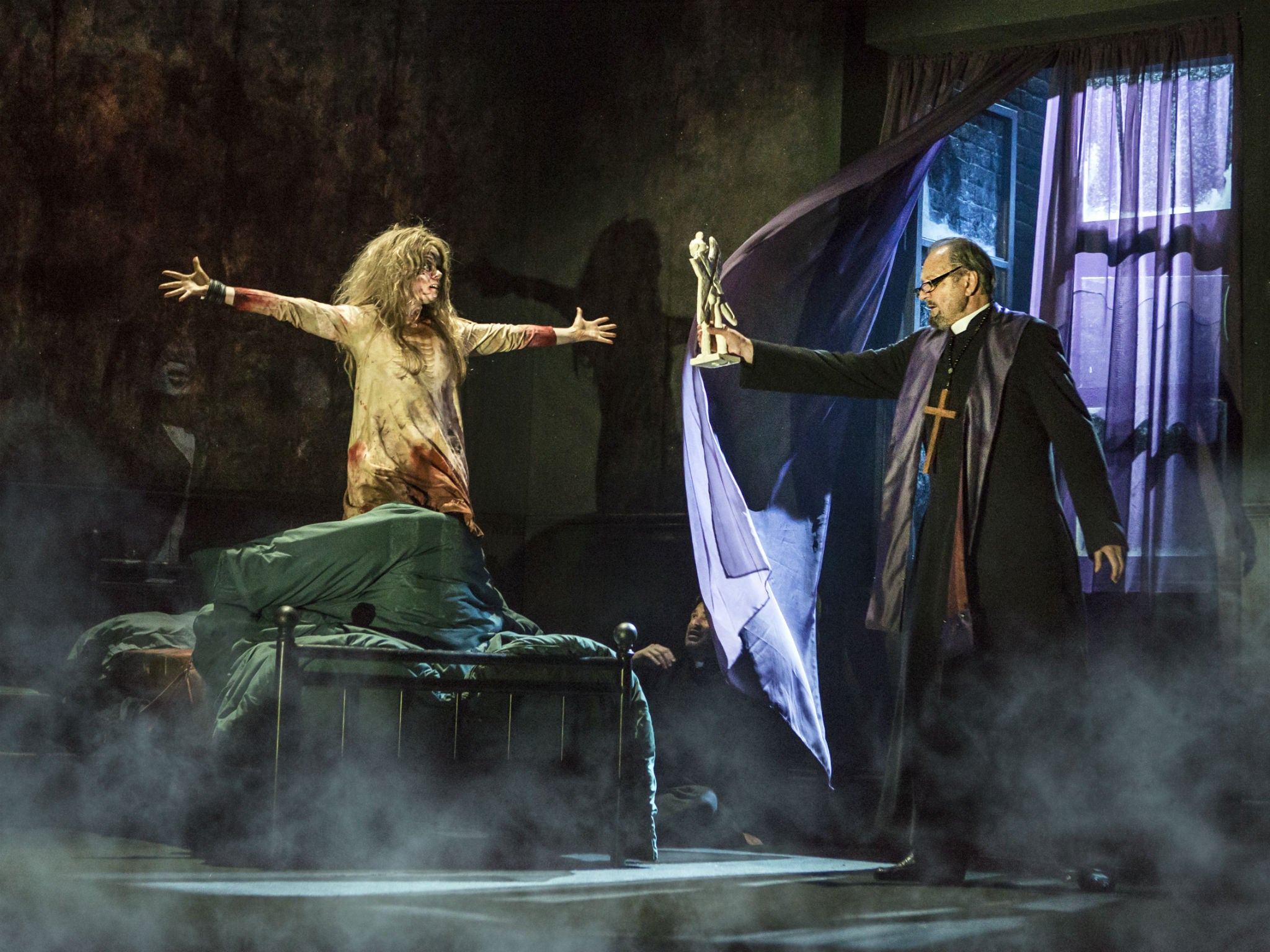 Regan becomes inexplicably ill shortly after her mother finishes filming a movie. This begins causing a series of disturbances within their home.
As the story unfolds, Regan's downward spiral into seriously disturbing physical changes are met with even more intense psychological changes.
During this story, you'll be dragged through her journey to hell and back, literally.
Best New Horror Book (2020 Release) - Mexican Gothic By Silvia Moreno-Garcia
When a frantic letter from her cousin sends Noemi Taboada to High Place, she's not sure what's in store. In the story of Mexican Gothic, nothing is as it seems, and Noemi becomes mesmerized by the terrifying world of High Place.
The longer she's there, the more she feels the presence of the home; it begins to invade her dreams, filling them with blood and doom.
With her only ally being a small boy, the family's youngest son, Noemi quickly realizes he may be the key to the dark secrets that lay beyond the walls. He may be the secret of the violence and madness that has captured her attention and desire.
But as she uncovers the terrifying truth behind High Place, she starts to question whether she'll ever be able to leave the house behind.
Best Horror Reads 2020
As Halloween quickly approaches, it's time to embrace the horror. From vampires to haunted houses, demons to ghosts, these books are designed to raise the hair on the back of your neck.
Enjoy a timeless classic or the newest read today and bring out the scary in your Halloween season… if you dare.