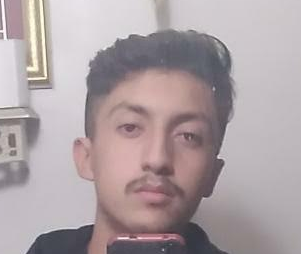 Congratulations to the winner of Textbook Nova's 2022 Scholarship award, Jesus Lopez Hernandez!
Jesus wrote an essay about his personal connection to the famous book How to Win Friends and Influence People by Dale Carnegie. He is currently studying Pre-Economics and Accounting at the University of California Santa Barbara.
In his essay he writes about how he was able to use some of the methods taught in this book to avoid a conflict and confrontation, and ultimately found a much better outcome that resulted in some more quality time with his family. You can read about it here!
We would like to thank all the students who submitted excellent work from schools all across the nation, including: Brigham Young University, Purdue University, Utah Valley University, Wichita State University, among many others. Good luck to all the students enrolled this semester and keep an eye out for when we will be announcing the 2023 Scholarship award!
---
---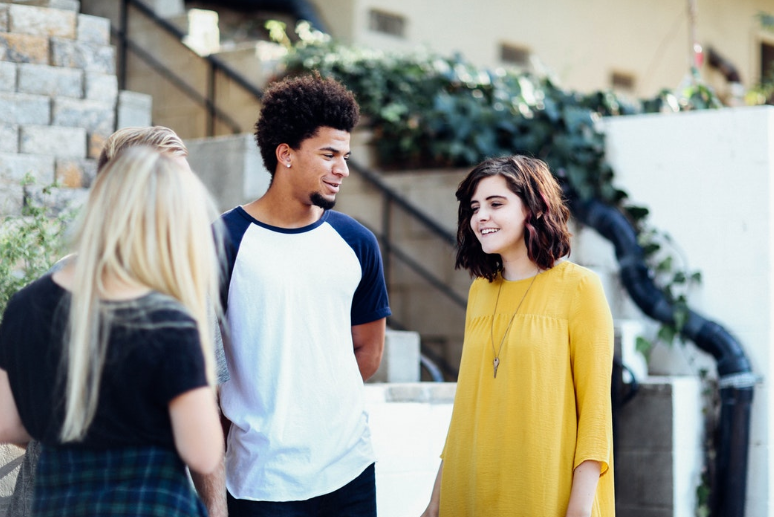 Textbook Nova is a textbook search engine with the one of the largest databases of academic media and educational material online. We offer college students options to find the least expensive way to purchase the textbooks required by your courses to complete your education.
Our mission statement is to help students pay for college and this year we would like to help even more. Textbook Nova welcomes college students with a knack for writing to apply for our 2021 Scholarship. Our goal is to help provide financial aid for students, and the winner will be awarded with a $1000 scholarship. All currently enrolled and incoming students of the 2021 Fall school year are encouraged to apply.
REQUIREMENTS
You must write an essay response between 1,000 to 1,500 words on one of the topics listed below. Your content should be unique, compelling, and informative and will be judged on these merits to determine the winner of the scholarship. After you've finished the essay, submit your work as a shareable link to a Google document by completing this entry form.
TOPIC
What book have you read that had the largest impact on your life and why?
What is one important skill you have learned from a book and how has it helped you?
What is one book you would recommend to a friend or teacher and why?
Where is your favorite place to find new books and what books do you find there?
When did you first realize how important books are and what book was it that enlightened you?
Who is your favorite author and why?
ELIGIBILITY
Applicants must be currently enrolled or incoming students to an accredited educational institution within the United States as a full time student during the 2021 academic year
Undergraduate students of all majors are encouraged to apply
One student will be selected to receive $1,000 in scholarship funds based on their winning essay response
Scholarship funds must be used to pay for qualified educational expenses, including tuition or fees for enrollment, books, supplies, or equipment required for courses for the following year.
To enter, applicants are to complete this entry form which will ask students to provide their name, email address, college or university along with institution's mailing address, proof of enrollment status (see below), intended major, and a phone number to be reached at if they are selected to win the scholarship. Additionally, the student's written submission should be submitted as a shareable link to a Google document using this form.
Please also submit proof of enrollment or an acceptance letter in an accredited university in the email. We will also accept a recent transcript, acceptance letter, or tuition bill.
Please see additional eligibility, legal and privacy details below.
DEADLINE FOR SUBMISSIONS
September 1, 2022
WINNER WILL BE ANNOUNCED
September 10, 2022
PRIVACY, TERMS AND CONDITIONS, AND LEGAL INFORMATION
Eligible students must be a candidate for a degree at an educational institution within the United States of America that maintains a regular faculty and curriculum and normally has a regularly enrolled body of students in attendance at the place where it carries on its educational activities. The amounts received by the student must be used to pay for tuition and fees required for enrollment or attendance at the educational institution, or for fees, books, supplies, and equipment required for courses at the educational institution. By submitting an application to this scholarship you are confirming the above is true and you assume all liability for any misuse of funding or misrepresentation of yourself.
By submitting an application in accordance with Textbook Nova's Privacy Policy, the applicant automatically grants Textbook Nova permission to publicly post the applicant's name, college, photo (if submitted), and essay on textbooknova.com, on any Textbook Nova social media page, or in any other marketing communications. We are also granted permission to send you information regarding your application status. Once a winner has been selected and announced, we will destroy all sensitive information relating to the applicant. We will also remove any information pertaining to the student at the student's request.
When a winner has been selected we will attempt to contact the institution's financial aid office to request information on the disbursement policy. If the institution has no disbursement policy, or the financial aid office does not respond within 30 days of the initial contact, the funds will be disbursed in a check directly to the applicant.
All submitted photos, and essays must be original work of the applicant. Only one submission may be entered per student, per year. Duplicate entries will be disqualified. All scholarships are non-renewable. By submitting an application to the Textbook Nova Scholarship, you certify that all the information you have provided is original, accurate, and complete. The applicant automatically grants Textbook Nova, its agents and/or representatives permission to: Use their name, photo, essay response, and award amount, if any, in announcements or articles (i.e. social media, newsletter, etc) issued by Textbook Nova; post the applicant's name, college or university, and essay on textbooknova.com website; and call and/or send information to the applicant regarding their application. Winners will be notified via email, and announced publicly, as well as on the Textbook Nova social media pages.
By submitting and entry to this scholarship you are agreeing to these terms and conditions. Any additional questions about this scholarship can be sent directly to admin@textbooknova.com. When you send email communications to Textbook Nova and/or any of its representatives, you grant permission that the recipient may retain those communications in order to process or respond to your inquiries or application as related to the scholarship. Textbook Nova and its representatives will not knowingly sell, share, rent or otherwise transfer your information other than in accordance with the terms set forth in this Privacy Policy. By participating in this scholarship, you give us your express consent to confirm your admission and attendance at the college or university by contacting the institution for verification.
---
Congratulations to Lauren Menke of Case Western Reserve University for winning the Textbook Nova 2021 Scholarship!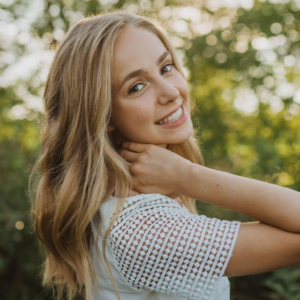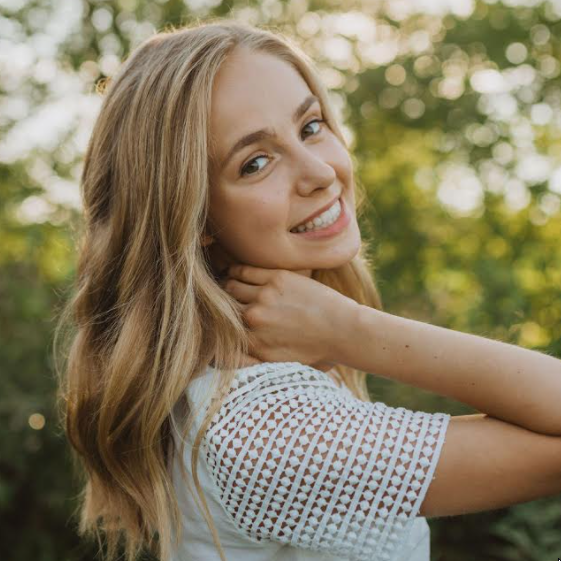 Lauren wrote a fantastic essay about her favorite author, Mary Roach.
Lauren is a very talented writer pursuing a degree in Human Nutrition & Pre-medicine at CWRU. She submitted an excellent essay that expresses her appreciation for the scientific writings of Mary Roach.
This year we received a number of amazing submissions from other great institutions like Oregon State, University of Arizona, and University of Houston; among many others! We'd like to express our appreciation and thank everyone who participated in our scholarship this year.
Please take a look at our our past scholarship winners to learn more about them and read their winning essay submissions from previous years.