Interview with Sara Crawford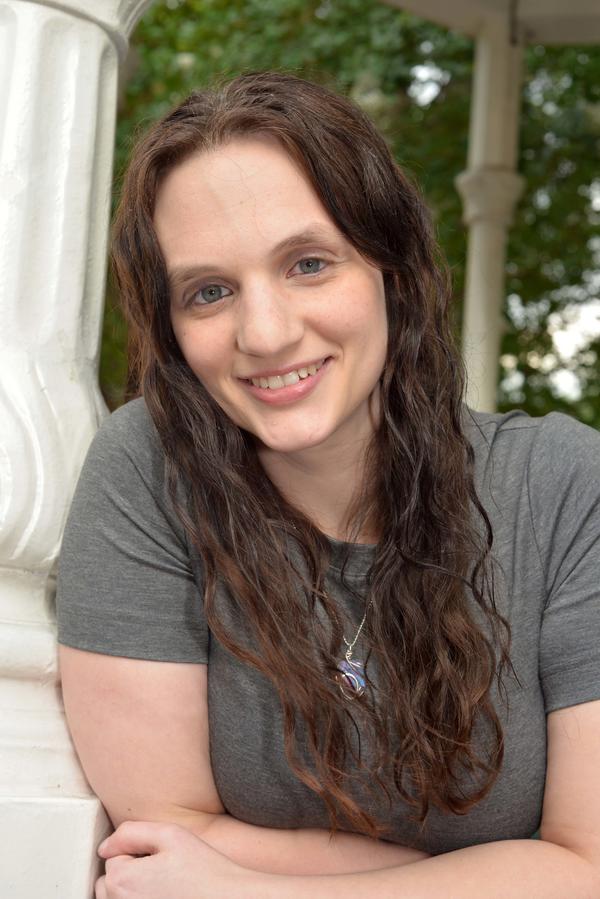 Sara Crawford is an accomplished musician, poet, play-write, and the author of many books including The Muse Chronicles. Her trilogy, The Muse Chronicles, follows the protagonist Sylvia Baker and her evolving relationship with her muse Vincent. The final entry in the saga, You and the Night will be released on April 30th; and Textbook Nova had the exciting opportunity to interview Sara to learn more about her and her final chapter to her story.
Textbook Nova: On your Youtube channel you often talk about your favorite songs and cover some that have a lot of meaning to you… If you had to pick one musician or band that has made the biggest impact on you, who would it be and why?
Sara Crawford: This is a very hard question! My favorite albums/musicians/songs change so much. If you would have asked me this question when I was younger, I definitely would have said Radiohead, Morrissey/The Smiths, or the Smashing Pumpkins. At the moment, I think I am inspired the most by M83 and Beach House. M83 is the number one inspiration for my Muse Chronicles books, and I've just been in that world for so much of the past five or six years. And Beach House is a band I feel like I can listen to at any time, no matter what's going on or what mood I'm in.
TBN: You are a talented guitarist, vocalist and pianist; have you played any other instruments? What was the first instrument you learned to play?
SC: Thank you! I actually went about two or three years where I hardly played guitar or keys at all. I've been picking them both up again, though. As far as other instruments, I did get to play bass on "Sleepwalking" in Pocket the Moon. My bass part was extremely simple, but I loved the way it felt to hold the bass. The first instrument I learned was guitar. I've always been a singer, and I wanted to be able to write my own songs.
TBN: You played in a small indie band called Pocket the Moon, what do you remember most fondly from this time? Are there any specific shows that stand out to you from this time?
SC: It was great to play venues like The Earl (where Beach House actually played once!) and the Star Bar where I saw so many Atlanta bands that I loved, but I think my favorite shows we played were at the Drunken Unicorn, especially the first show we played there as Pocket the Moon and our album release show. I have great memories of every song we played, but the one that sticks out the most was "Rooftops." There was always a moment when I stopped singing but kept playing my acoustic, and Geoff was doing his guitar solo, and I was so grateful to be where I was and to be a part of something so magical.
TBN: You graduated from University of New Orleans with an M.F.A in Creative Writing and an emphasis in Playwriting… what drew you towards playwriting above the other forms? Do you think your background in playwriting influences your current writing style?
SC: I have always loved theatre and playwriting. When I was 7 or 8 years old, I used to write little plays and get the neighbors to perform them on the driveway. I also did a lot of theatre when I was in high school. There is a kind of magic that only happens in a theatrical production, and I wanted to be involved with that. There is also nothing like seeing your characters come to life. Although I mainly focus on fiction now, you can definitely tell I have that playwriting background. All of my books are very dialogue heavy.
TBN: You've talked a lot about your writing style and influencers on your youtube channel, but what is you favorite fiction book or series?
SC: Another hard one! Anne Rice's The Vampire Chronicles will always have a special place in my heart. I remember checking out Interview With a Vampire from the library when I was 15. I always loved reading and books, but that was the first time I really fell in love with characters and a series. I pay tribute to that series in my latest vampire book, Into the Shadows.
TBN: In The Muse Chronicles the 16-year old protagonist Sylvia Baker shares a lot of similarities with you between being a musician and having similar tastes in music... What quality do you relate to most in her? What about least?
SC: Sylvia is a lot like me in many ways. Like Sylvia, I've struggled with depression and "feeling too much." She's also as obsessive about music as I am. In many ways, the love story between Sylvia and Vincent is a metaphor of my relationship with music. I've gotten some criticism for their relationship not being the healthiest, but I think that really fits with Vincent being a metaphor for art. What artist has a healthy relationship with her art?
TBN: The third book in The Muse Chronicles will be released on April 30th, can you tell us how the main character Sylvia has evolved over the course of the saga?
SC: Sylvia has really grown a lot throughout the trilogy. At the beginning of the first book, she's kind of a loner. She's very unsure of herself, and she's not honest about what she really wants. I think Hurry Up, We're Dreaming was the book where Sylvia changed the most. There's a climactic scene at the end of that book where she surprises herself with what she's able to achieve. After the second book, she's really come to accept who she is and her unique relationship with Vincent. In You and the Night, she tries to find her place in the world with this newfound acceptance.
TBN: You've talked about how this book was unusually difficult to write, specifically the first 100 pages. What made you feel like you needed to rewrite the beginning?
SC: This is pretty much how it's gone with all three books in this trilogy, and I think it's because I start editing before I get a full draft out. I definitely do not recommend doing like this! But I'm a pantser (a writer who flies by the seat of her pants). I really discovered what story I was telling in the first 100 pages which is why I rewrote them so many times.
TBN: Will you be sad to leave this world behind after the release of this final book? Do you ever expect to return to the universe you created?
SC: This might have been why I was having so much trouble with this. Perhaps I was a little sad to say goodbye to these characters. The Muse characters of Vincent and Izabella came from a play I wrote in 2006 so some of these characters have been with me for over a decade.
TBN: You are currently a creative writing professor in graduate program… What is one important thing you would want a prospective student to know before taking your class?
SC: I think the most important thing any writer can learn is how important it is to sit down and do the work. Some people are naturally talented, but I'll take dedication over talent any day. If you're willing to actually do the work of writing, and you're able to listen to feedback, you will do well. Not just in my class, but as a writer in general.