Becoming Michelle Obama: 5 Details Revealed in Her Memoir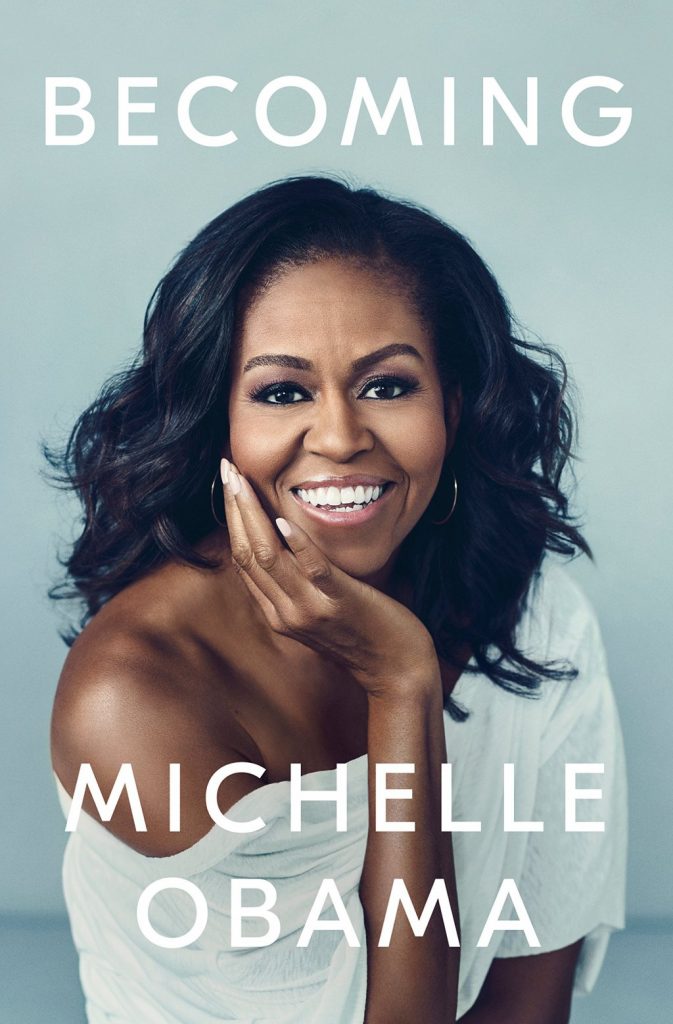 Michelle Obama's memoir Becoming just dropped onto bookshelves a couple of days ago, but it's already become a #1 national bestseller. In fact, the highly anticipated book grabbed the most pre-order sales of any new release since 2015.
So, what will you discover in the former first lady's intimate book?

Let's take a peek inside the pages. Here are five personal details from Michelle Obama's life before and after her time in the White House — all revealed inside Becoming.
1. Michelle once snuck out of the White House.
With her daughter Malia by her side, Michelle snuck out of their presidential home after the Supreme Court made the decision to legalize gay marriage. Why? They wanted to see the White House displayed in rainbow lights. The only problem was they couldn't get past the locked doors until some staff members helped them find an exit.
2. She has some opinions about President Donald Trump.
Michelle shares several thoughts on Donald Trump, including the one thing she'll never excuse: questioning Barack Obama's birth certificate.  "Donald Trump, with his loud and reckless innuendos, was putting my family's safety at risk. And for this, I'd never forgive him," she explains.
3. What wearing that custom-made Jason Wu gown to the inaugural ball meant to her:
"The dress resurrected the dreaminess of my family's metamorphosis, the promise of this entire experience, transforming me if not into a full-blown ballroom princess, then at least into a woman capable of climbing onto another stage. I was now FLOTUS — First Lady of the United States — to Barack's POTUS. It was time to celebrate."
4. Michelle opens up about her painful struggle to have children.
In her memoir, Michelle writes about the difficulty she faced in becoming pregnant and the IVF process that followed.
"We were trying to get pregnant and it wasn't going well. We had one pregnancy test come back positive, which caused us both to forget every worry and swoon with joy, but a couple of weeks later I had a miscarriage, which left me physically uncomfortable and cratered any optimism we felt."
5. Her marriage takes work too.
Even though they might look like the perfect couple from afar, the Obamas are proof that every marriage has its ups and down. Michelle digs into the details about how she attended marriage counseling with her husband to work through some of their issues. Initially, he was against seeing a therapist and thought it seemed dramatic.
But as Michelle tell us, it later turned out to be an incredible turning point in their relationship.
It turns out they're more like us than we thought.
You might be wondering if the former first lady addresses her future in politics. Will Michelle ever run for the presidency? Well, if you've been waiting for a Michelle in 2020 campaign, we have some bad news to tell you.
According to the Washington Post, "I've never been a fan of politics, and my experience over the last ten years has done little to change that. I continue to be put off by the nastiness," she stated.
In the meantime, you can pick up a copy of Michelle Obama's memoir right here at Textbook Nova.