25 Inspiring Quotes from Books to Motivate You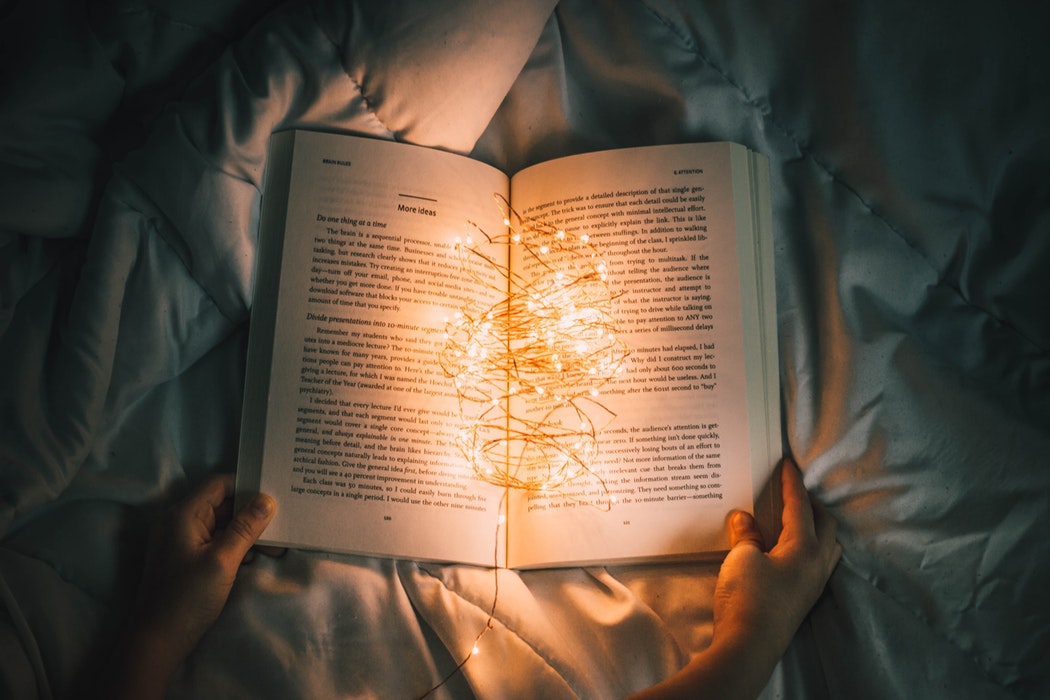 Ever noticed how some books stay with you long after you've read them?
Remarkable books are enchanting. Think about the last captivating book that you read. What made it so unforgettable?
These are books that draw you and let you escape into another world. You can't bring yourself to put it down. They have the power to entertain, teach, and inspire us.
Sometimes a sentence jumps out at you because it sheds insight into your life. Here are 25 memorable quotes from books about life -- for the times when you need a little extra inspiration and motivation.
25 Quotes from Books to Motivate and Inspire You
1. People generally see what they look for, and hear what they listen for.
— Harper Lee from To Kill a Mockingbird
2. "Work hard, know your shit, show your shit, and then feel entitled. Listen to no one except the two smartest and kindest adults you know, and that doesn't always mean your parents. If you do that, you will be fine."
— Mindy Kaling from Why Not Me?
3. The goal isn't to live forever, the goal is to create something that will.

4. "Nothing in life is as important as you think it is, while you are thinking about it."
— Daniel Kahneman from Thinking, Fast and Slow
5. All endings are also beginnings. We just don't know it at the time.
— Mitch Albom from The Five People You Meet In Heaven
6. Everything is possible. The impossible just takes longer.
— Dan Brown from Digital Fortress
7. "Our words have power, but our actions shape our lives."
— Rachel Hollis from Girl, Wash Your Face
8. "Forgiving isn't something you do for someone else. It's something you do for yourself. It's saying, 'You're not important enough to have a stranglehold on me.' It's saying, 'You don't get to trap me in the past. I am worthy of a future.'"

— Jodi Picoult from The Storyteller
9. "No man should judge unless he asks himself in absolute honesty whether in a similar situation he might not have done the same."
— Victor E. Frankl from Man's Search for Meaning
10. "No one can tell what goes on in between the person you were and the person you become. No one can chart that blue and lonely section of hell. There are no maps of the change. You just come out the other side. Or you don't."
11. "There is a kind of magicness about going far away and then coming back all changed."
— Kate Douglas Wiggin from New Chronicles of Rebecca
12. "And now that you don't have to be perfect, you can be good."
— John Steinbeck from East Of Eden
13. "It's the possibility of having a dream come true that makes life interesting."
― Paulo Coelho from The Alchemist
14. "We study history not to know the future but to widen our horizons, to understand that our present situation is neither natural nor inevitable, and that we consequently have many more possibilities before us than we imagine."
— Yuval Noah Harari from Sapiens
15. "Maybe life doesn't get any better than this, or any worse, and what we get is just what we're willing to find: small wonders where they grow."
— Barbara Kingsolver from Small Wonder
16. "The opposite of fear is love - love of the challenge, love of the work, the pure joyous passion to take a shot at our dream and see if we can pull it off."
— Steven Pressfield from Do the Work
17. "You may be born into a family, but you walk into friendships. Some you'll discover you should put behind you. Others are worth every risk."
— Adam Silvera from They Both Die At The End
18. "It was impossible to feel alone in a room full of favorite books. I had the sense that they knew me personally, that they'd read me cover to cover as I'd read them."
— Riley Redgate from Noteworthy
19. "The only way we will survive is by being kind. The only way we can get by in this world is through the help we receive from others. No one can do it alone, no matter how great the machines are."
— Amy Poehler from Yes, Please
20. "Most enjoyable activities are not natural; they demand an effort that initially one is reluctant to make. But once the interaction starts to provide feedback to the person's skills, it usually begins to be intrinsically rewarding."
— Mihaly Csikszentmihalyi from Flow
21. "And it occurred to him that there were two parts to being a better person. One part was thinking about other people. The other part was not giving a toss what other people thought."
— Mark Haddon from A Spot of Bother
22. "Nothing can bring you peace but yourself."
— Dale Carnegie from How to Stop Worrying and Start Living
23. "What you do for yourself dies with you when you leave this world, what you do for others lives on forever."
— Ken Robinson from The Element
24."Read, learn, work it up, go to the literature. Information is control."
— Joan Didion from The Year of Magical Thinking
25. "Brave doesn't mean you're not scared. It means you go on even though you're scared."
— Angie Thomas from The Hate U Give