5 Powerful Books to Read for Overcoming Stress and Anxiety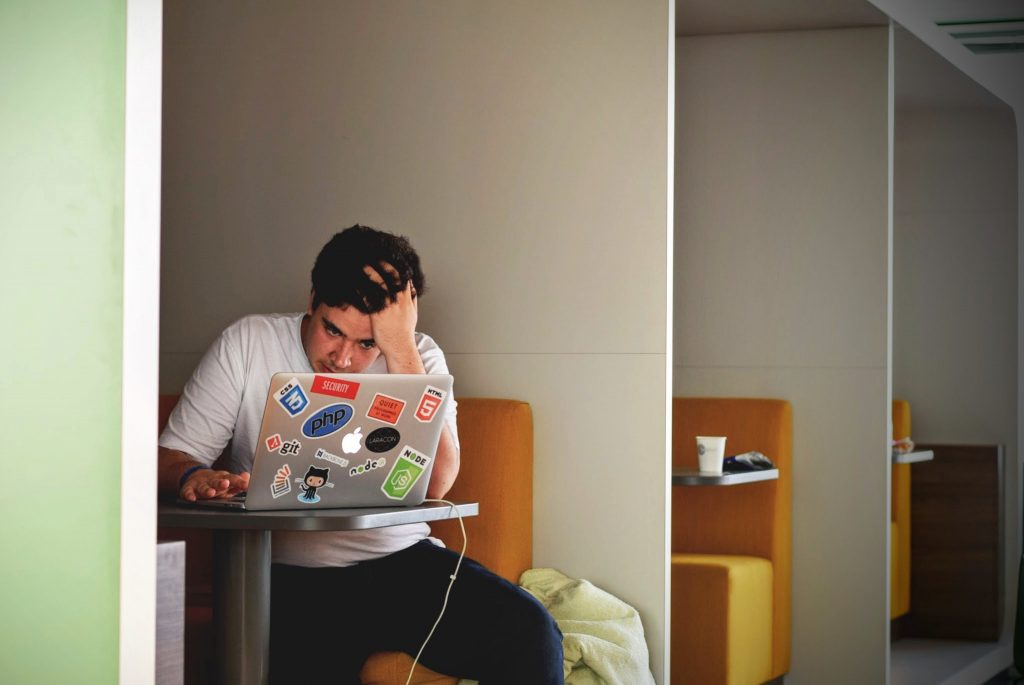 Have you ever noticed your heart racing?
Or experienced a sleepless night?
Maybe you're distracted by worries about a major project that's coming up at school or work.
People with anxiety feel like this 24/7. It's a tough topic to discuss, but statistics show that anxiety is the most common form of mental illness in the US. Nearly 20% of the popular suffers from anxiety--and it's a growing issue facing college students.
Even if you don't experience some form of anxiety yourself, chances are you know a loved one who does.
Fortunately, there are many approaches to treatment. You don't have to enter therapy if you want to learn how to overcome stress and anxiety.
Here are 5 great books to check out first:
Badass Ways to End Anxiety & Stop Panic Attacks by Geert Verschaeve
Have you ever been offered advice on how to treat anxiety?
Often you'll hear people suggest breathing techniques, prescription medicines, and learning mindfulness. These might help the average person calm down, but for someone with anxiety, treatment becomes more complex.
Readers have described this book as life-changing. The author spent nearly 15 years dealing with the crippling effects of intense anxiety and panic attacks. In this time, he learned the best approach for ending anxiety was a mix of science and retraining your brain with techniques.
If you want practical advice full of compelling examples, you'll enjoy this read. Verschaeve draws you into his story in a way that feels like he's speaking directly to you.
Don't Feed the Monkey Mind by Jennifer Shannon, LFMT
Looking for a quick read? You'll probably love this book. It takes the psychology-based ideas of CBT and breaks down technical terms into a guide that's easy to understand. You'll be able to empathize with others who do experience constant worrying, even if you don't deal with it yourself.
Written by a psychotherapist, this book offers a humorous outlook on easing anxiety with cognitive behavior therapy (or CBT). Jennifer Shannon provides exercises and fun illustrations to help you challenge the thoughts that make you anxious. In fact, you might discover how "the monkey mind" affects you more often than you realized.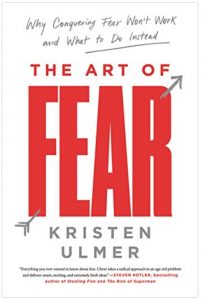 This book is less focused on anxiety as a mental illness and more on the emotions of fear--something we ALL deal with at some point in our lives. Kristen Ulmer was once known as one of the best extreme skiers in the world for over a decade. She writes from the perspective of performing incredibly dangerous feats...daily! Extreme athletes seem superhuman when you watch them execute crazy tricks, so it's really interesting to read about fear from Kristen's point of view.
She explores a mindfulness tool called "Shift" to teach you how to embrace fear and transform your relationship with the feeling. It's a fresh way to look at how accepting fear can take you places in life you never imagined.
My Age of Anxiety: Fear, Hope, Dread, and the Search for Peace of Mind by Scott Stossel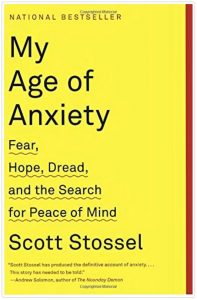 If you're looking for straight-up advice, this isn't the book for you. However, I wanted to include it for those of you who have friends or family who are trying to figure out how to overcome anxiety.
This bestselling memoir is well-researched and written from a personal perspective. It's one of those reads that you won't be able to put down. The author shares his emotional and gripping story on how phobias crippled him throughout life. You'll leave with a deep understanding of how anxiety affects you (or your loved ones).
Tiny Buddha's Worry Journal: A Creative Way to Let Go of Anxiety and Find Peace by Lori Deschene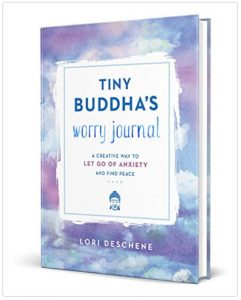 This interactive journal is perfect for creatives who want a hands-on way to deal with their stress. You won't find a novel here, but it's a fun workbook that's made to help you relax and live in the present.
Written by the author of the popular website Tiny Buddha, this journal is jam-packed with inspiration that includes quotes, prompts, questions, and pages you can even color and doodle on..
According to the American Art Therapy Association, creating artwork offers a ton of benefits--it doesn't have to be good either. If you've ever struggled to practice meditation, coloring is also considered an excellent way to achieve stress relief from mindfulness.