5 Must-Read Fiction Book Series for Adults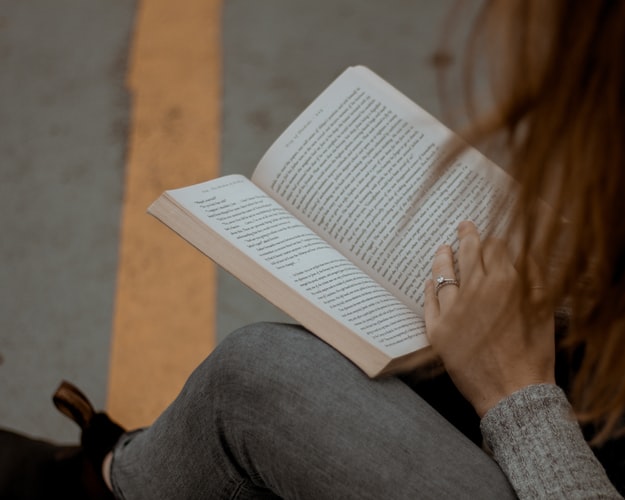 If you're a dedicated reader, you already know the pain of finishing a great novel.
And when you're not quite ready to say goodbye to your favorite characters or leave your favorite world, a series might ease the pain. Want to dive deep into an epic series of novels?
Keep reading on to find out our must-read fiction book series (for adults).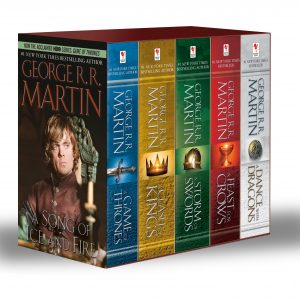 If you haven't read the Game of Thrones novel series, A Song of Ice and Fire, you're missing out!
If you're already a fan of the show, keep in mind the books have diverged from the show. (Or has the show diverged from the books?) So it's not the same story in every way.
But the central conflict, strong characters, and shifting allegiances are still there. If you love the backstabbing and reversals of Sunday night GoT, you need to check out the novels. There are five books out now and two more in the works—although George R R Martin has pushed back the release date a few times already—but his series will keep you busy for awhile.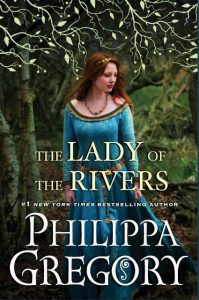 Do you enjoy geeking out on fantasy novels or historical fiction? This series is for you.
Phillippa Gregory's historical novels about royal women begin with The Lady of the Rivers, where we meet young Jacquetta of Bedford. They live in the time of the War of the Roses.
(Fantasy fans take note: Parts of the story of the Starks and Lannisters were inspired by a historical rivalry between the Yorks and Lancasters in the War of the Rose.)
Jacquetta will eventually become the mother of Elizabeth Woodville, and the grandmother to the king of England. Gregory's series of novels continues through Henry VIII, with novels about his wives, and finally Elizabeth I. She always focuses on women near the throne and the constant struggle for power.
This is a particularly solid series. How so? Because each one can be read as a standalone novel, but reading them in historical order adds tons of depth to the characters and shows how closely related these political rivals were.
One Word Kill by Mark Lawrence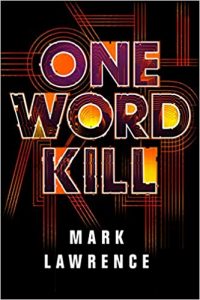 We're currently two books into the Impossible Times trilogy by Mark Lawrence... and anxiously waiting for the third book to be released!
These compelling sci-fi stories focus on the friendships in a tabletop gaming party. Not only that, Laurence throws in a dash of time travel and pairs it with the realization that our small choices could affect the entire universe.
Also, there's a teen romance that won't make you cringe! Impossible Times is a trilogy, not a long series, so the upcoming third book should resolve everything left unfinished.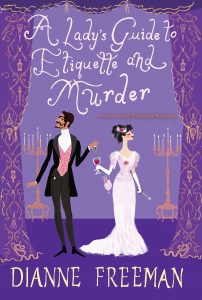 Dianne Freeman's new series, A Lady's Guide to Etiquette and Murder, blends a manners novel with a mystery.
Frances, the recently widowed Countess of Harleigh, is one of the dollar princesses. She's an American heiress married to an impoverished British title—a bit like Lady Jennie Jerome Churchill, or Lady Cora on Downton Abbey.
Frances' first mystery to solve is getting her own resources back from greedy in-laws, but that soon gives way to a more dramatic mystery. The blend of formalized manners and dangerous investigation makes a great series.
The second one, A Lady's Guide to Gossip and Murder, develops the secondary characters, and sets up a strong possibility of recurring mysteries for Frances and her friends to solve.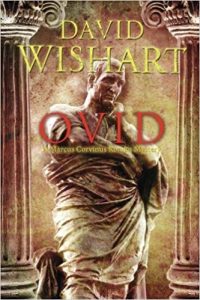 David Wishart's Marcus Corvinus series of Roman historical mysteries leads us through some of the dramatic historical events of the early Empire. Beginning with Ovid, accidental detective Marcus Corvinus finds himself doing a small favor that turns into a huge investigation.
You'll notice this pattern repeats in the following novels, until Marcus gives up and just accepts that he's a criminal investigator now. The Julio-Claudians and other historical figures appear as minor characters, but it's the slacker/detective Marcus Corvinus himself who really pulls you in.
The author shows Roman social classes by having the Roman patricians speak like they attended Eton, while the plebs all sound like they're from council flats in the East End. The author has also written another novel set in ancient Rome, called I,Virgil.
This isn't a mystery and doesn't star Marcus Corvinus, but offers the same well-researched historical setting as the mystery series.
Now it's your turn. What series are you reading? What books are you anxiously awaiting?