3 Easy Ways to Save Money in College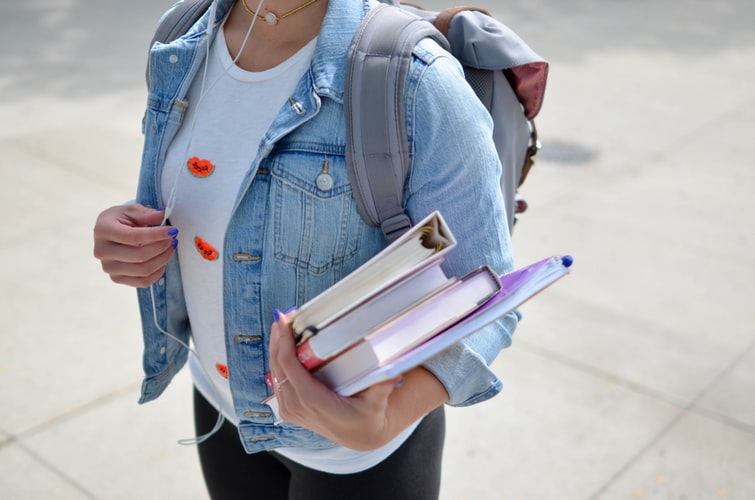 We're sure you're well aware of all the buzz surrounding college tuition. With an average price tag of $20,000 for four years of school, it goes without saying that higher education is expensive.

However, this doesn't mean that you can't cut costs in some areas of school. Today, we're going to show you a few tips on how to save money in college (wherever possible). Let's cover three proven tips that'll help you get your degree without spending more money than you have to.

1. Avoid Paying Full Price for Textbooks

College students spend an average of $655 per year on textbooks, according to the National Association of College Stores. That totals to about $2,620 in 4 years. Could you think of something better to spend that money on?

I bet you can.

So what's the alternative to buying brand new textbooks from your college's bookstore? Here are a few solutions:

Buy used textbooks from your local bookstore
Check one out from the library
Opt for an e-book
Share one with a friend
Sometimes there is no way to get around this like a physical workbook that you need to write in and turn in, or online content that is registered to your student ID.

Sometimes you just can't get around the new edition of a textbook. Maybe there's a physical workbook you need for assignments, or the increasing trend of online materials that come with your textbooks. No matter what you decide to do, just make sure that buying brand new textbooks is always your last resort. It could save you thousands of dollars in the long run.

We offer one of the largest databases online for searching for textbooks and academic media at the lowest price—browse our textbook search engine at Textbook Nova.
2. Get as Much Free Money as You Can!

Start saving money early by applying for as many grants and scholarships as you can. It might seem like scholarships are only available to straight A students, but you'd be surprised to learn that are thousands of ways to qualify for rewards.

You can begin by searching for...

Federal grants
State grants
Employer scholarships (this is a hidden gold mine!)
Volunteer grants
Institutional grants (churches, temples, organizations)
Academic scholarships
Skill-based scholarships
Hobbies or club scholarships
Local awards
And much more...
Scholarships and grants don't have to be paid off and can go towards your college education. So apply for them as early as possible. And leave no stone unturned! Trust us, when it's 10 years down the road and you're trying to pay off your education… every dollar adds up.

Likewise, you can get help from your financial aid counselor. They'll happily walk you through the grant application process to see what you qualify for.

Want to avoid the hours spent on online searching? Check out The Ultimate Scholarship Book 2020. Not only will you find the details on over 1.5 million scholarships and grants—including how to apply for each one—but you'll also discover tips on how to best search for awards, writing a remarkable application, and how to avoid scams.
Find your copy of The Ultimate Scholarship Book 2020 here: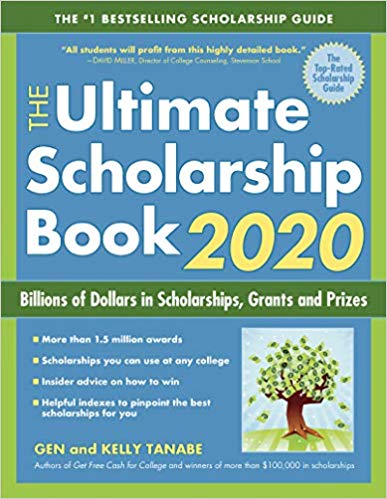 3. Let Your Advisor Lead the Way

It's reported that the average graduate of a four-year college takes the equivalent of a full extra semester of classes, meaning an extra 12 to 15 credits.

In a time where the cost of college tuition is only rising, it's crucial to make sure that you're not wasting money (or your time) on classes that you don't need in the long run. The sooner you graduate, the sooner you can launch your career.

And this is where your college advisor comes in.

Talk to them about creating a pathway that highlights the classes that are actually necessary for your degree. It's common for students to get lost in a sea of information during their first two years of school. We can 100% relate. However, this lack of proper guidance can lead to making costly decisions.

If you go straight to your advisor early on, you might be able to avoid the same mistakes. Their advice could save you hundreds or even thousands in the long run.

It's inevitable that your finances will take a hit from college.

But if you take the initiative, you might find yourself in a minority of students. These students avoid spending hundreds, if not thousands, in unnecessary expenses. Do you have other tips on setting aside some extra cash during school?