Why is Crazy Rich Asians Important? Here are 5 Reasons to Read the Novel.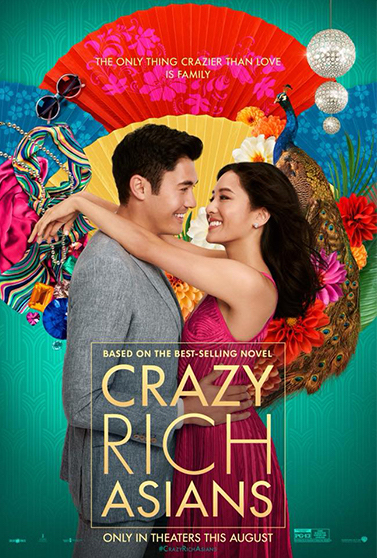 It's already crushed tons of records over the last month, but Crazy Rich Asians shows no signs of slowing down its box office domination yet.
The mainstream rom-com has become the biggest summer hit in this genre since 2015. Why all the buzz? Why is Crazy Rich Asians important? Well, it's significant for two reasons. In the first place, Crazy Rich Asians is the first Hollywood studio film with an all-Asian cast in over two decades.
Not to mention, it's an opportunity for us regular folk to indulge in the lush, over-the-top fantasy lifestyle of the mega-rich.
How can you pass that up? It's pure, fun escapism.
If you haven't had a chance to catch the movie, go see it! Meanwhile, you should also check out the bestselling novel by Kevin Kwan. If you enjoyed the movie, you'll love reading the books. Just be warned: they're highly addictive.
If you aren't familiar with the novel yet you probably want a little backstory, right?
The plot follows a young couple, Nick and Rachel. They've been dating for two years in the States, but Nick wants to bring Rachel to stay with his family in Singapore for the summer. When they arrive in Singapore, Rachel discovers her boyfriend is crazy rich.
Here are 5 reasons why you should read Crazy Rich Asians (and the rest of the trilogy).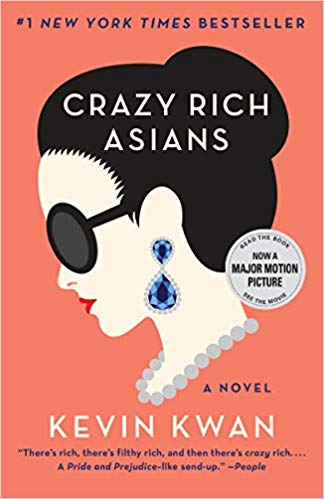 1. RICH CHARACTER DEVELOPMENT
There are a bazillion characters to keep track of in this book. But they're highly entertaining! Nick comes from a huge family, but as you get further along in the book you start to recognize everyone by their personality and how they're all connected.
The novel digs deeper into the character development--it really fills in those gaps that weren't fleshed out in the movie. While I personally enjoy Nick and Rachel's love story, his family members are what make the story hilarious.
2. YOU'LL GET SUCKED IN BY THE DRAMA
If you think your family is out there wait until you meet Nick Young's circle of relatives. They're unwelcoming toward Rachel, to say the least. Nick's family believes she's in it for the money-- they refuse to accept her because she's an American. This leads to a whole lot of drama and entertainment from everyone.
And if you have trouble keeping up with the zillion characters in his family? There's a family tree to help you follow along.
3. PEEK INTO ANOTHER CULTURE
The author, Kevin Kwan, includes snippets of Malay language throughout the book. This is one reason why I highly recommend the print version of this novel: He offers translations via footnotes throughout the book. On the Kindle version, these notes can appear of out of order.
Not only is the book rich with language, but you get to look at another culture. One that I didn't previously know much about. Crazy Rich Asians lets you imagine the beautiful landscapes, mouth-watering food, and designer clothing of the wealthy elite in Singapore.
4. RICH AND DESCRIPTIVE DETAILS
Crazy Rich Asians paints an impressive portrait of opulence and culture. Seriously, you'll be dying to taste all of the food he describes. You can see the exotic, vivid landscapes come to life across the pages. The glitz of luxury makes this book the perfect escape.  
5. IT'S AN EASY AND LIGHTHEARTED READ
Whether you need a break from the whirlwind of school or just want to read something amusing, this novel is a breeze to get through. You could easily read this in a day. Between the fantasy and drama, I couldn't put it down.
It's perfect to take along as a vacation read or you can save it for a rainy Saturday. And once you finish? Trust me, you'll have questions. It gets even better with the sequels, China Rich Girlfriend and Rich People Problems.
So what are you waiting for? Check out the movie while it's still in theaters and grab a copy of the book today!