Why You Should Use Social Media to Find a Job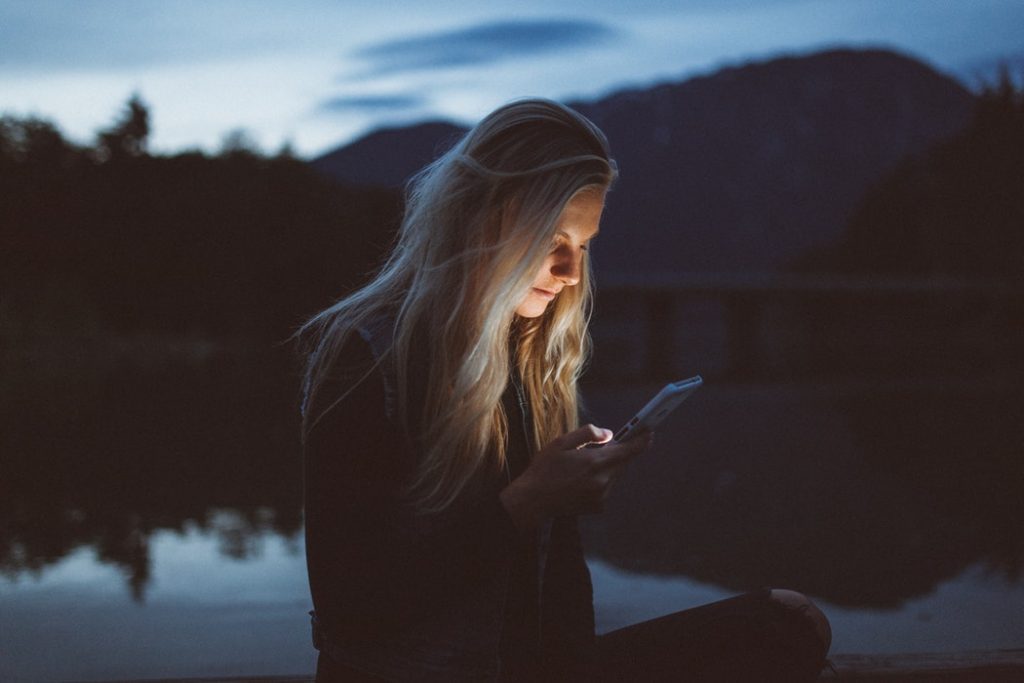 You've probably heard the warnings.
"Be careful what you share on social media. The things you post can affect your future."
Maybe your parents or well-meaning teachers have been telling you this since you first got a cell phone. While they're not wrong in exercising caution with what you share online--controversial posts can kill your job search--there's another side to it.
Don't know where to look for jobs?
Get this:
Social media can HELP get you a job.
Want to know how? I'll explain:
Why LinkedIn is more than just a home for your resume

How to take advantage of your network on LinkedIn

The reason Instagram can make or break your job search

Why social media isn't a waste of your time after all
Here's how to make your online presence work for you.
How to Find a Job Using Social Media Platforms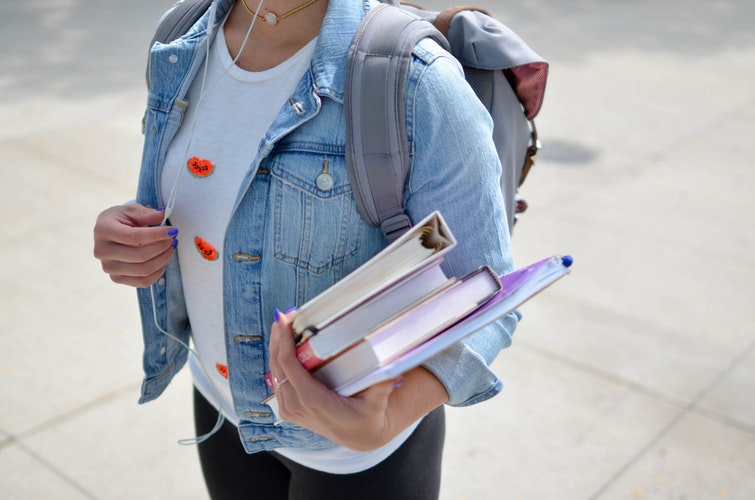 Make LinkedIn a Priority Before You Graduate
Haven't created your LinkedIn profile yet?
Even if you don't have tons of job experience (or any) at this point, it's still worth it to get started on LinkedIn. After all, it's the #1 place hiring managers and recruiters go to look for candidates.
Simply creating a profile on social media offers more opportunities because you become more visible and appear more credible.  
Stand Out with Your Headline & Summary
It's easy to let your headline go to waste on LinkedIn. Our instincts are to make our headline our current job title...but that's what everyone else is already doing! In order to stand out, use terms that people are searching for.
For example, if I search for "software engineer student" in the Washington, D.C. area, these are the results: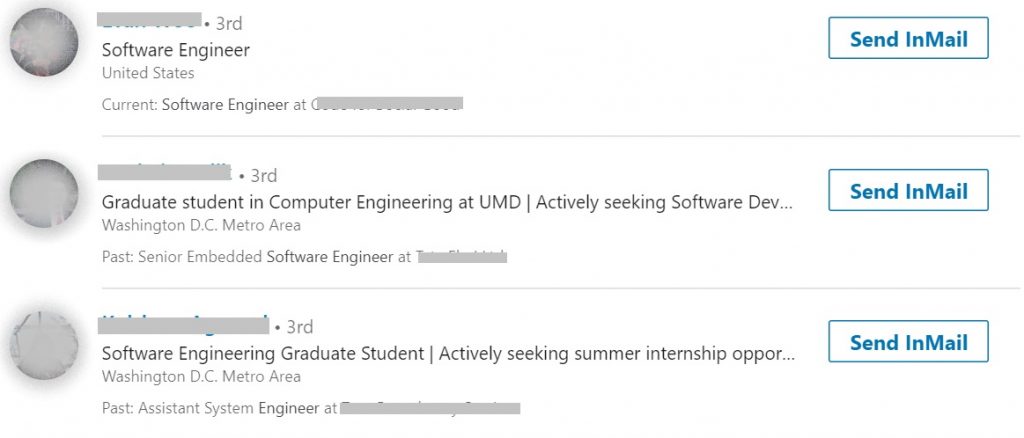 These engineer students use their headline to explain they're actively seeking internships. Which candidates would grab your attention--someone with a descriptive headline or someone who only lists their job title?
Your summary is also another to introduce yourself. Keep it short and sweet, but don't be afraid to let your accomplishments shine. This is the place where you should brag.
Ask for Pro Recommendations
The "Recommendations" section can add a LOT of value to your LinkedIn profile.
Haven't worked a job yet? That's okay, you can still use recommendations to your advantage!
Ask your professors if they can write up a brief recommendation on LinkedIn. The classroom counts. Your professors can share their experience with your work performance and most teachers would be happy to help you out as a reference.
You've also worked on team projects in the classroom. Ask one of your classmates to provide a recommendation on what it's like to work with you. Word-of-mouth recommendations are powerful.
(Don't be like me. For a while, my one recommendation on LinkedIn was from my mom. Super embarrassing. 😳)
For more on how to write an awesome LinkedIn profile, check out this book: Linkedin: Tell Your Story, Land the Job. It breaks down the steps and explains how to get started with networking on the platform.
Want to know more about using social media like Instagram on your job search?
Keep reading.
How to Use Instagram to Land a Job After College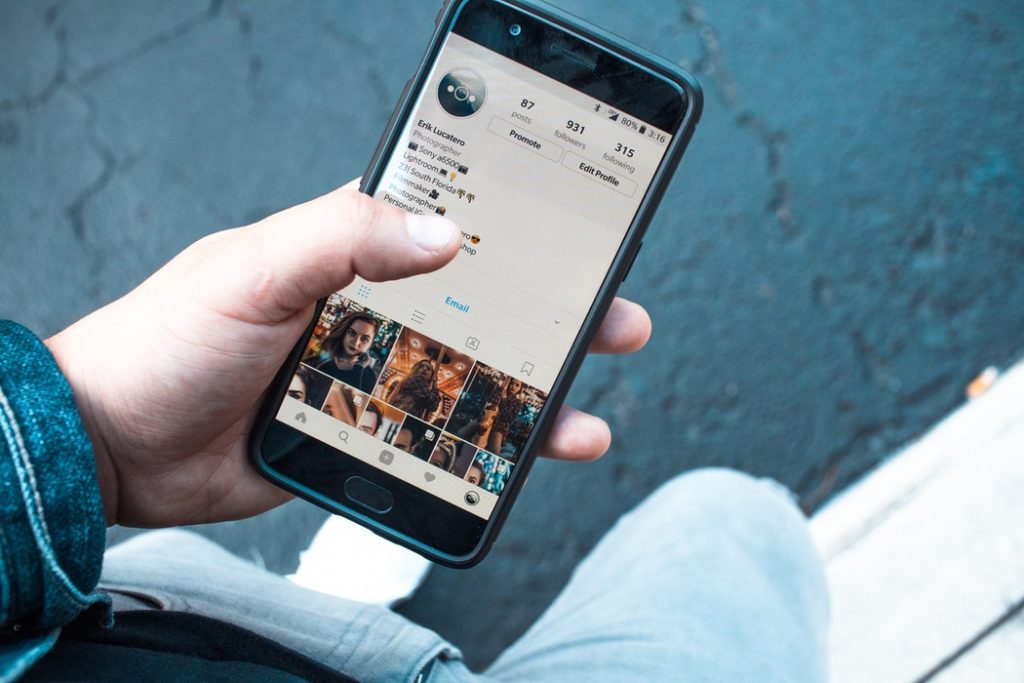 Think using Instagram is all about pretty images?
It's not. Browsing your feed is a lot of fun but you can also use Instagram to boost your professional image. How's this? By building your "personal brand" on the platform--especially if you're in an industry that runs heavy on aesthetics.
When people refer to your personal brand, it just means the way you market yourself online. In this case, you're marketing yourself to potential employers.
Here are some things to keep in mind:
Keep Your Username and Bio Professional
That means it shouldn't be @xoxo_sarahhh17.
There's nothing wrong with a cute username, but it probably won't impress pros who come across your profile. In fact, I'd recommend you create a second account for your personal life and professional image. It's really easy to switch between profiles inside the app by adding a new account.
Your bio should also include a short statement about the work you do (or are looking to do!)
Use All the Hashtags
Hashtags can transform Instagram into a search engine. You can add hashtags to your posts in order to help your profile get found by people AND to hunt for jobs.
You can look for jobs by searching hashtags like:
#hiring

#nowhiring

#jobopening

#jobsearch
If you pop in any hashtags into the search on Instagram the app will also suggest several related hashtags, so you can easily find other hashtags that might be useful.
Want additional insight into how to use Instagram for your career? Instagram for Marketing ebook is available and will cost you less than a cup of coffee from Starbucks.
So what does this all mean?
Odds are that you're already on social media every day. Sometimes all it takes is knowing where to look for jobs and a little creative thinking to stand out. What's stopping you?
If you need more help, leave us a comment below.
Resources