Top 5 Upcoming Authors To Check Out This Month
Looking for something new to sate your literary taste buds this month? Then, make sure to check the following list of our top 5 upcoming authors for 2020
Shakespeare, Poe, Dickens... These are all names of famous authors that virtually anybody who likes to read knows about. That's because when you pick up anything written by them, you can be sure that you're reading a masterpiece that's been read by thousands of people before you.
But what about today's modern authors? The ones who are single-handedly shaping the future of the literary world?
These works might not be world-renown or deemed as literary masterpieces. But that doesn't mean they won't be in 50 or 100 years from now. In fact, many authors don't gain worldwide notoriety until well-after their deaths (unfortunately).
So with that in mind, I've put together the following list of the top 5 best up-and-coming authors to check out in 2020.
Paul Mendez - Author of Rainbow Milk
As the number one up-and-coming author on our list, Paul Mendez's debut novel, Rainbow Milk, is about the true hardships of life, the ups and downs of it, and all other aspects of growth and self-discovery.
Although fictional, Mendez's novel is based on his real-life experiences.
According to him, "There were times when to write something directly autobiographical would have simply been to bleed my heart out on to the page. There are things that happened to me in it, but the details are far different."
Just like the story's protagonist, Mendez grew up in Black Country, an area of the West Midlands in England.
After being raised as a Jehovah's Witness, and then being "disfellowshipped" at a young age, Mendez, as well as the story's hero become sex workers. This leads them through the trials and tribulations of growing up.
Rainbow Milk is being published by Dialogue Books. Currently, Mendez lives in Hampstead, England, and is studying towards his MA in black British writing.
Deepa Anappara - Author of Djinn Patrol on the Purple Line
Born and raised in India, Anappara has worked for more than 12 years as a journalist, reporting on the impacts of poverty and religious violence against children's education in the country.
In 2008, she moved to the U.K. where she began studying creative writing at the University of East Anglia. And it was right about then that she started working on her debut novel, Djinn Patrol On the Purple Line.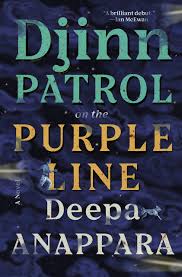 Since then, the book has become a literary sensation and has been sold in 20 international territories. It's even received praise and recognition from some of the world's most notable literary figures, such as Ian McEwan and Anne Enright.
The story focuses on the life of a young boy who wants to be a detective. In the book, the young protagonist tries to figure out why children keep disappearing from his neighborhood.
It explores coming-of-age, the impact of horrific tragedies on small communities around the world, and the intimate bonds that help people survive through the most difficult times.
Abi Daré - Author of The Girl With The Louding Voice
Born in Lagos, Nigeria, Daré originally planned on studying french at the local university. But when that never worked out, she turned to blogging as a creative outlet. Eventually, her blog became so popular that she realized she has a knack for fictional writing.
Daré's debut novel, The Girl With The Louding Voice started out as a thesis for the Master's Degree but has since ended up winning the Bath novel award for new and emerging authors.
The book follows the life of 14-year old Adunni, a young girl who yearns for her education. But instead, Adunni is sold into a brutal marriage, which she goes on to escape, only to become a domestic servant, haunted by her predecessor's disappearance.
Today, The Girl With The Louding Voice has been chosen for BBC Radio 2's Book Club, and Daré hopes that it will shine a light on the real-life exploitation of young women in Africa.
Elaine Feeney - Author of As You Were
Elaine Feeney is an Irish poet, who has recently written her debut novel, As You Were.
The story occurs over the course of a single week in a chaotic hospital ward setting. Although the story is rich in tragedy, Feeney also imbued it with plenty of comedy as well.
The inspiration for the story came from Feeney's real-life experience in hospitals. This was after experiencing complications during the birth of her second son.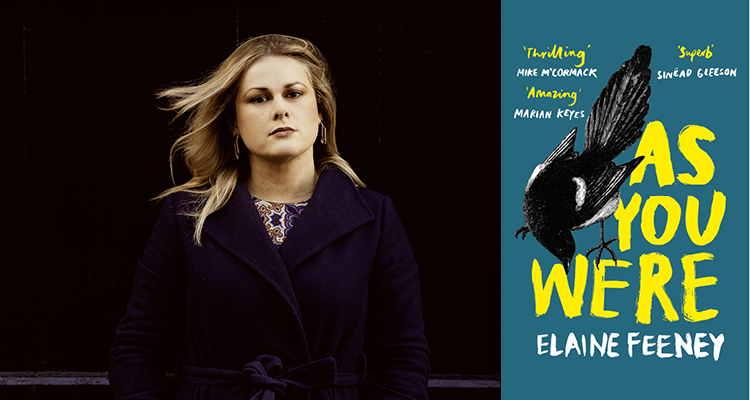 To date, Feeney has published three collections of poetry and has written many novels that never saw the light of day. According to Feeny, "There was anxiety around writing a novel that I didn't feel around writing poetry, weirdly."
But irregardless of her trepidation, As You Were is definitely worth checking out!
Beth Morrey - Author of Saving Missy
Morrey studied English at Cambridge. Then, she left her education behind to become a comedy writer. But instead, she found a career in factual television, working for a production company.
However, during maternity leave, Morrey decided that she wanted to embrace her life-long dream to write a novel. And the result was Saving Missy.
According to Morrey, "I wanted to write a book about hope that would make people cry in a happy way."
It's a book about loneliness, community, unexpected friendships, and to date, her debut novel has sold in 16 international territories
Why Read Upcoming Authors
Everybody loves a classic novel simply because you know they've been read by hundreds of thousands of people before you. And simply because it's a classic, you can be sure that you're reading something well worth the time and effort.
But at the same time, it's always important to push your own personal boundaries and limitation. So try new things and learn about what else the literary world has to offer.
So by checking out these 5 up-and-coming authors of 2020, you can be sure to gain a new perspective on modern life.