The Best Spring-Themed Novels Worth Checking Out
Ever wonder about the best spring-themed novels that have ever been penned? If so, look no further!
Spring is here!
And for many, the longer days and brighter skies come as a beacon of hope. Especially after what has been a fairly bleak winter. 
On a bright springtime morning, there's nothing nicer than sipping on coffee and getting lost in a good novel.
So without further ado, let's dive into our list of the best spring-themed novels perfect for marking the season.
The Roman Spring of Mrs. Stone by Tennessee Williams
Tennessee Williams is most famous for his plays. But his novels contain the same lyrical language and enticing characters we see in A Streetcar Named Desire and Cat on a Hot Tin Roof.
In The Roman Spring of Mrs. Stone, we follow a wealthy middle-aged American widow. Now retired but a former beauty of the stage. She finds herself "drifting" in Rome, where she embarks on a new life.
While adjusting to a new culture and new period of life, she takes a local Roman lover who is as cruel as he is alluring.
This book will take you on a reflective journey with a protagonist. You will both empathize with and despise her at the same time.
And, just like the aforementioned plays, this book too was made into a hit movie you can watch after finishing it!
Spring by Ali Smith
Acclaimed Scottish author Ali Smith has written a novel for each season: Spring, Summer, Autumn (Fall) and Winter.
Each of her books is juxtaposed with a Shakespeare play. For her spring novel, it's Pericles.
Spring: A Novel focuses on two protagonists: Richard, an older man grieving a loved one and Brittany, who works at a detention centre for migrants.
They both board the same train to Scotland and the journey functions as a means to delve into their psyche. It also helps you analyze their opposing perspectives on society and human nature. 
The book reflects on everyday life in Britain, referencing the EU referendum and the general spirit of tension which resulted from it.
All this makes for a compelling political fictional work that's definitely worth checking out this spring.
Women Talking by Miriam Toews
Women Talking by Canadian writer, Miriam Toews, deals with a tough subject matter. But is nonetheless, a beautifully written work and a powerful portrayal of female survival. 
Despite the title, the book is actually told by a male narrator who reveals the accounts of several women. The women were raped and traumatized in the Molotschna Colony. This is a fictional colony based on a real-life mennonite community in Manitoba.
The women meet to tell their stories in spring, in the aftermath of the arrest of their male abusers.
This is a heavy read that also offers light, humorous moments and ends with a hopeful message of overcoming hardship.
Lot: Stories by Bryan Washington
In this collection of stories centred around the coming of age of a young man in Houston is an igniting read for spring time.
It is in this diverse and colourful microcosm of America, the son of a Latino father and black mother navigates his way around the interconnected neighbourhoods of his city.
In Lot: Stories, the plot ruminates on the protagonist's place in the world while discovering his sexuality.
A well-known favourite read of Barack Obama, this novel paints a compelling picture of marginalized youth in today's America. 
The Garden Party by Katherine Mansfield
The Garden Party is a short story by the brilliant Modernist author, Katherine Mansfield.
Written in the beginning of the 20th Century, this story still rings true as a commentary on young female adolescence and issues of class upbringing.
The ambience of this novel evokes the frivolity of spring. But it carries a far darker sentiment too.
It will certainly bring about reflections on materialism, wealth and death to name but a few of the many themes packed into so few pages.
Often available as part of a collection of Mansfield's short stories, it is arguably among the most festive and reflective of Mansfield's works.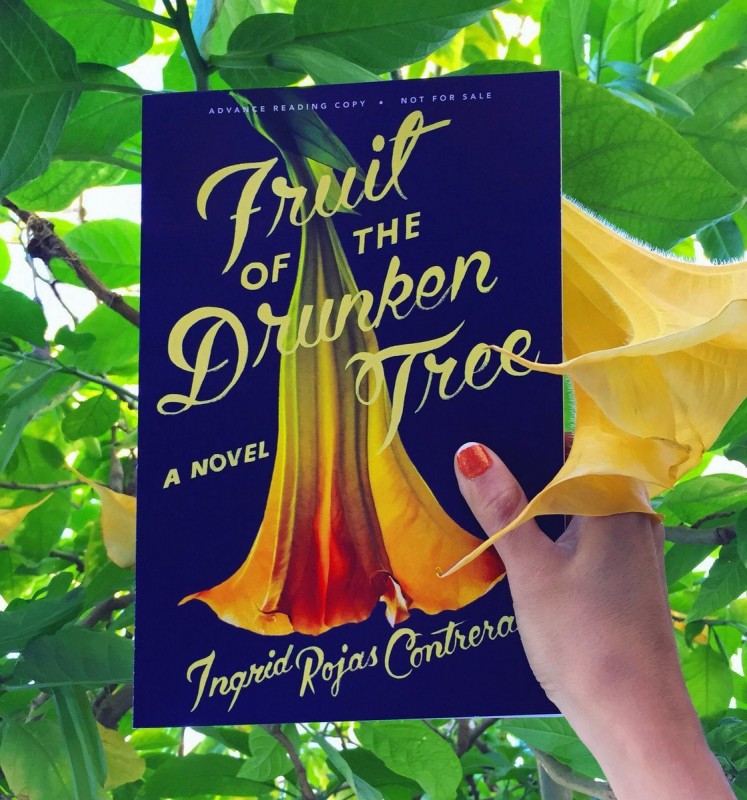 Fruit of the Drunken Tree by Ingrid Rojas Contreras
The Santiago family think they're safe and protected from the surrounding violence of Bogotà, Colombia.
However, once they hire a maid from the dangerous slums, they find their eyes widening and their perspectives changing. The result is two worlds colliding to ignite a new social consciousness. 
If you're a fan of South American literature and have an interest in Colombian society, Fruit of the Drunken Tree is definitely well worth reading this spring. 
Get Lost In Spring
Spring is a wonderful time to sit on a park bench, open a novel and lose yourself in a story while inhaling the sweet fragrant scents of the season.
Check out any of these novels, and I'm sure you'll love them just as much as we all love the warmth of the springtime sun!