Best Mother's Day Themed Books - Spring 2021
Looking for the best Mother's Day themed books to check out this May? 
Why not explore books with complex mother relationships!
It's a great way to celebrate Mom's day and better understand all the mothers and mother figures in your life.
So without further ado, here are the best Mother's Day books to check out this May.
Universal Harvester By John Darnielle
Small town life takes a strange turn when Jeremy discovers bizarre footage appearing on VHS tapes where he works at the Video Hut.
Jeremy lives with his father in a home where they've developed a monotonous routine since the death of his mother six years ago.
Set in the late 1990s, Universal Harvester deliberately provokes feelings of dread. However, the reader will learn that the actual narrator of this story already knows how everything plays out.
Darnielle masterfully increases this sense of dread when Jeremy and his friends investigate the strange VHS footage. What is revealed is a story that spans decades, including the story of a young woman whose mother joins a religious cult.
Ultimately, the theme that ties all these stories together is motherly grief, including the loss of a mother, the loss of a wife, and yearning to find a missing parent.
As a result, if you like a little horror and one heck of a mystery, Universal Harvester should be on your reading list this May. 
Pride And Prejudice By Jane Austen
Pride and Prejudice by Jane Austen, is considered a classic.
So if you haven't read it yet, you should check it out this May for Mother's Day!
This book follows the Bennet family in 1812. With five daughters under one roof, it becomes Mrs. Bennet's mission to see all her daughters married to wealthy men.
While Mrs. Bennet is often mocked and ridiculed for her ridiculous behaviour, her actions speak to the actual problems of the time; if a mother without a male heir didn't find suitable matches for her daughters, the family could lose everything.
Full of romance, and a true historical gem, Pride and Prejudice is a mother-themed beautiful book you should check out this May.
Beloved By Toni Morrison
Beloved focuses on Sethe, a woman born a slave who manages to escape to a better life. However, 18 years later on, Sethe still isn't free.
Still connected to her life at "Sweet Home" and the horrors that occurred there, Sethe can't escape her past. And she can't ignore the present either.
Her new home is haunted. The ghost of a nameless baby haunts the very foundation of where Sethe now lives.
Using the power of history, Morrison carves a truthful retelling of slavery and how the past can profoundly impact the future.
Beloved is considered a great American classic. With its gorgeous poetic prose, it's a Mother's Day book you should check out.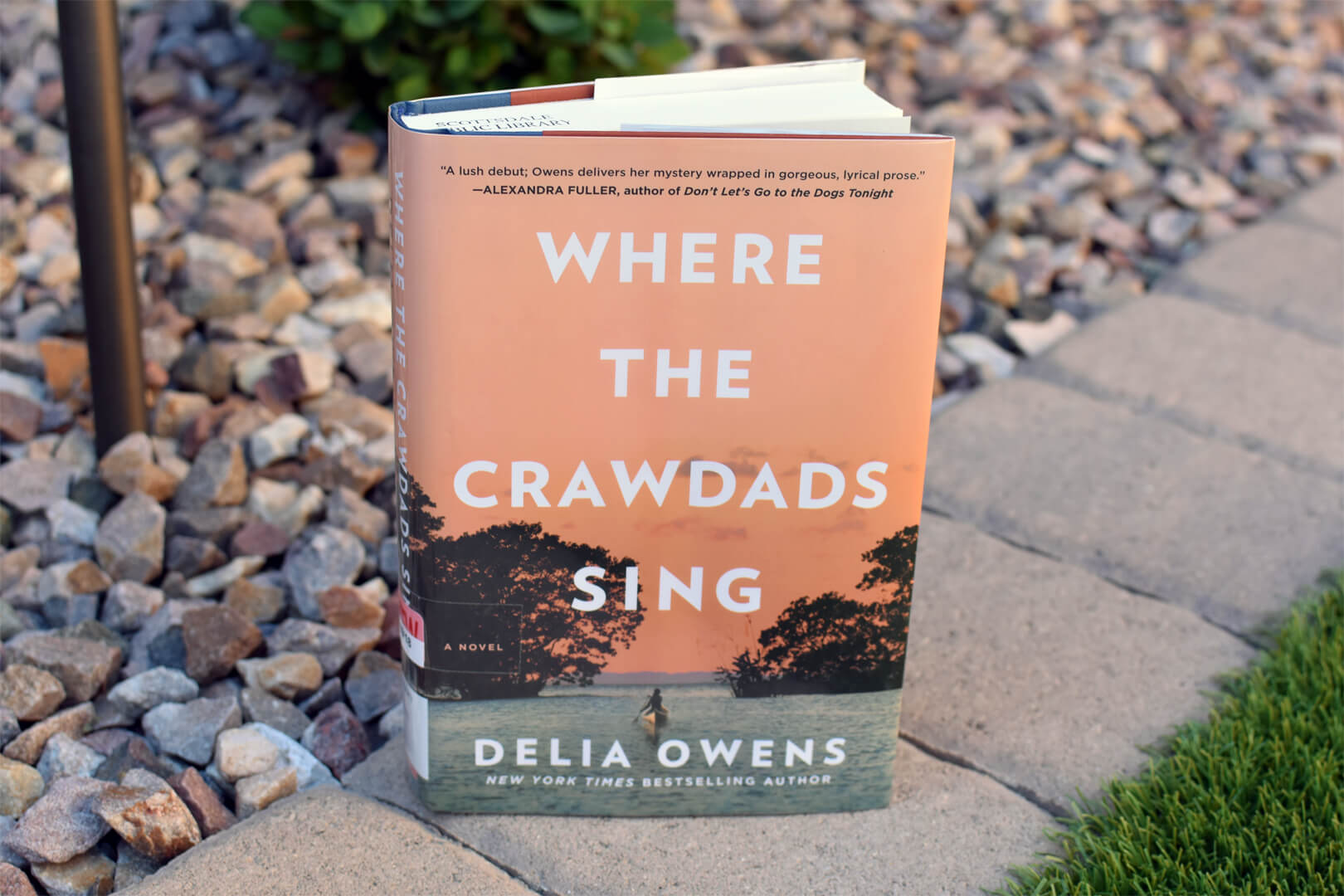 Where The Crawdads Sing By Delia Owens
Delia Owens's best-selling novel, Where the Crawdads Sing, takes place in Barkley Cove, a small town along the North Carolina Coast. 
For years, rumours about a 'Marsh Girl,' Kya Clark, have haunted residents. And these rumours eventually come to a head when a local, Chase Andrews, is found dead.
Abandoned by her parents at a young age, Kya has learned to fend for herself. Intelligent and sensitive, she yearns for love and finds it in two young men.
Until something happens that changes everything.
Where the Crawdad Sings deals with several complex mother-daughter issues, including abandonment, mental health, and spousal abuse.
Recommended by Reese Witherspoon's book club, Where the Crawdad Sings is a stunning book you should check out this May.
The Joy Luck Club By Amy Tan
By Amy Tan, The Joy Luck Club explores the conflicts between American-raised daughters and their Chinese immigrant mothers. 
In 1949, 4 Chinese women met weekly for a game of Mahjong. Connected by their journey as immigrants to San Francisco, their weekly game becomes an opportunity to talk about what they left behind.
All four women have daughters who grow up in America and find their mother's advice irrelevant. At least until they realize that their personal lives have much more in common with their mother's past than they ever bargained for.
Best known for her straightforward writing style, Tan evokes complex tension, mystery, and heart in every sentence.
Therefore, if you love a book with complex mother-daughter relationships, make sure to check out The Joy Luck Club this May.
Honour Mom And Get Reading!
Reading great mother themed books is one way to share an experience with your mother this Mother's Day.
This list of best Mother's Day books to check out this May isn't exhaustive.
However, it should get you thinking about motherly relationships and family in a whole different way. 
Undoubtedly, our mothers are a big part of our life.
So why not explore motherhood, give thanks, and get reading in honour of Mom this May!