Looking for the best romance-themed novels of 2021? Keep reading and we dish out some of the best soon-to-be-released romance reads!
As you're likely expecting to stay home a lot more this coming February, there's really no better time to get yourself into checking out a few brand new romance novels.
If you're looking for the most enamouring and tantalizing releases, then look no further.
Below, we've put together a rundown of the top 10 romance-themed novels poised for release this coming year!
A Lady's Formula for Love by Elizabeth Everett
In this gripping historical romance, Everett introduces us to the ambitious and scientifically gifted Lady Violet, who forms a covert group of academically accomplished women.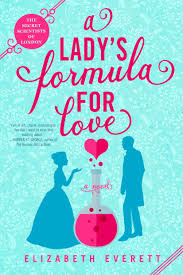 The ladies are recruited to undertake a top-secret mission to protect the crown, but will Violet's affection for her bodyguard Arthur get in the way?
Packed with mystery and suspense, A Lady's Formula for Love is certainly a must-read for 2021.  
Honey Girl by Morgan Rogers
In this highly anticipated LGBTQ rom-com, fierce academic Grace Porter heads to Las Vegas to celebrate completing her Ph.D.
After a night of raucous partying, Grace wakes up to find herself married to a woman she can't even remember the name of.
However, in an act of liberation, Grace moves to New York with her new wife to make a fresh start.
For anyone looking for a heart-throbbing LGBTQ romance novel, Honey Girl by Morgan Rogers is guaranteed to be a hit this year!
The Devil Wears Black by L.J. Shen
A favourite author amongst romance readers, in The Devil Wears Black, L.J. Shen is back with her sensual prose and irresistible characters. 
Maddie Goldbloom is a well-put-together perfectionist with a high flying career in fashion in New York City.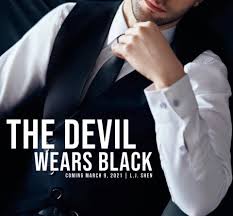 When her ex, Chase, arrives in town and persuades her to pretend to be his fiancé, Maddie's life starts to get a lot more complicated.
What happens next is sure to thrill and surprise you!
Sweethand by N.G. Peltier
Following an unsavoury public breakup, pastry chef, Cherisse, is taking a break from dating.
But when she's called on to be her sister's maid of honour, she finds herself spending a lot of time with best-man-to-the-groom, Keiran.
These two have never seen eye to eye, but the looming wedding bells cause Cherisse to have a change of heart.
Will it be love? Or will it be a flop? Check out Sweethand this year and find out!
To Love and to Loathe by Martha Waters
In this scandalous tale of aristocratic life, Jeremy, the Marquis of Willingham, makes Diana, the Lady of Templeton, an indecent proposal.
As the two engage in an erotic affair, will their physical chemistry bloom into love?
To Love and To Loathe takes you on an unprecedented journey through taboo love and all else risque!
Love in Colour by Bolu Babalola
Following a hugely positive reception from UK readers last summer, Bolu Babalola's debut novel is finally being released in the states this coming year.
In this collection of short stories, you will find yourself transported from West Africa to the Balkans to the Middle East.
Delve into romantic tales worldwide and learn what love and passion mean in different cultures. For anyone who's heart is set on romance this February 2021, Love in Colour is guaranteed to be a hit!
Lover Unveiled by J.R. Ward
Despite being the 19th book in her Black Dagger Brotherhood vampire series, Ward does not disappoint with this steamy paranormal romance titled Lover Unveiled.
While the plot is kept closely under wraps, we know that it centres around a new vampire named Savage, an MMA fighter harbouring a secret that could forever change the Vampire world.
His love interest?
A character we've met before in the series, but exactly who, we still won't know until the book hits shelves this 2021!
One Last Stop by Casey McQuiston
After garnering awards for her debut novel, McQuiston is back with her second romance novel titled One Last Stop.
The main character, August, doesn't believe in true love and isn't even sure about love at all. That is, at least until she meets the enigmatic Jane on the subway.
But Jane is a girl harbouring a secret: she's actually a time-traveller from the 1970s and stuck in the present day.
Can August persuade her to stay in the 21st century? You'll have to pick up this steamy romance novel to find out!
Rise to the Sun by Leah Johnson
In this Young Adult romance, teenage girls Toni and Olivia both head to a music festival to cure their broken hearts. But when the two of them meet, they soon regain their faith in love.
However, is it true love? Or, is it simply a steamy fling? Check out Rise To The Sun by Leah Johnson to find out!
Isn't It Bromantic? by Lyssa Kay Adams
This next title comes as the fourth edition of Adams' Bromance Bookclub series soon, which has been adapted for Netflix in select regions.
Isn't It Bromantic centres on the love life of Vlad, a Russian hockey player.
He's betrothed to a childhood friend, Elena, the daughter of a Russian journalist who escaped to the United States. But this marriage is not what Vlad truly desires, and, after years of holding back, he decides to follow his heart and finally pursue true love.