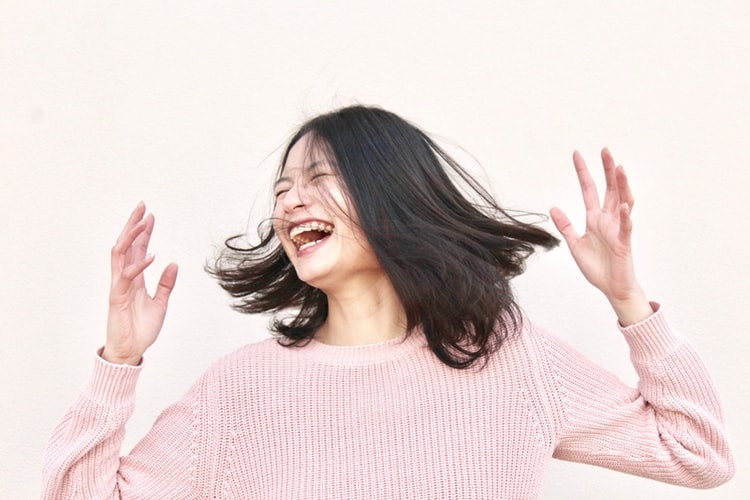 Of course, we have room for sweeping epics and heart-wrenching dramas. But we also love books that just make us smile. Need a laugh? Keep reading to discover some of our favorite funny books:
1. Dear Mrs. Bird by AJ Pearce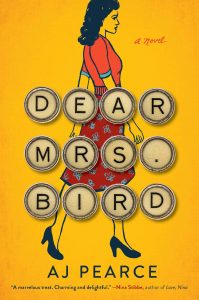 In A J Pearce's novel, Dear Mrs. Bird, the plot gets rolling with a goofy misunderstanding. Young Emmy Lake tries to become a war correspondent in WWII London, but ends up getting a job assisting on an advice column.
Assisting Mrs. Bird means opening her mail, and throwing away anything with "inappropriate" content. This ensues that only the blandest, mildest queries are read by Mrs. Bird and publicly answered in the women's magazine. As Emmy starts to read–and secretly answer some of the rejected letters–warm laughs will follow.
The Epic Crush of Genie Lo by FC Yee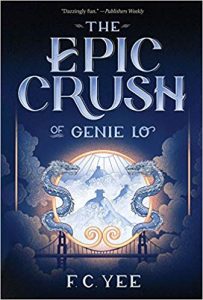 In the Chinese-American YA adventure, The Epic Crush of Genie Lo, author FC Yee blends college prep, teen angst, overbearing relatives, and mythological battles for a rollicking adventure.
High-school student Genie and her annoying new classmate Quentin find themselves with surprising alternate identities. Suddenly, they're battling ancient supernatural enemies. The blend of myth and high school makes for a funny, entertaining read.
A Short History of Drunkenness by Mark Forsyth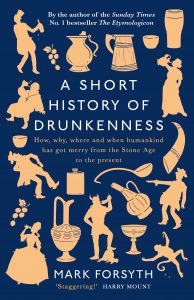 Want a non-fiction laugh? This one's for you. A Short History of Drunkenness will take readers through alcohol enjoyment, use, and overuse in different civilizations throughout the world.
Not only will you connect with drinkers from all walks of life… you'll get a kick out of the history behind many drinking customs in this readable, hilarious drunken history.
My Not-So-Perfect Life by Sophie Kinsella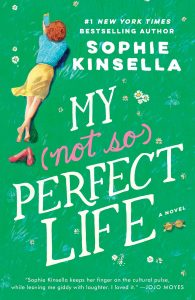 For likeable heroines falling into and out of ridiculous situations, try a Sophie Kinsella novel. Everyone knows the Shopaholic series, but have you tried My Not-So-Perfect Life?
In this novel, our protagonist Emily's main hobby is cleverly faking Instagram photos to seem more successful and stylish online. And in Twenties Girl, our heroine finds herself hearing from the spirit of her great-aunt, who gives fashion advice and makes ghostly demands.
Surprise Me, a newer novel about a long-married couple trying to inject more passion and spontaneity into their lives, has plenty of silly situations. Sure, the road to the neat happily-ever-afters can feel a bit predictable, but sometimes an uplifting ending can be another reason to smile.
Other People's Houses by Abbi Waxman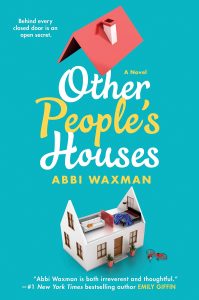 Abbi Waxman's ensemble novel Other People's Houses tells the story of four interconnected neighboring families. Blending big and small secrets with daily family life, the story gets moving when an affair (and the accidental, ridiculous discovery of that affair) causes ripples through the neighborhood.
With laugh-inducing interior monologues, silly situations, and messy relationships–there are plenty of giggles. But there are also moving moments of friendship and family.
Evergreen Tidings From The Baumgarnters by Gretchen Anthony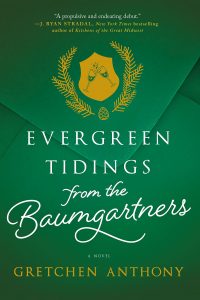 It may be a bit early for the Christmas themes in Evergreen Tidings From The Baumgarnters, but there are some real laughs in this family drama about keeping up appearances in a decidedly imperfect family.
Self-important, appearance-obsessed, well-meaning meddler Violet Baumgartner is a hilarious character, and at times it's hard to tell if we're laughing at or laughing with her.
What about you? What books always make you laugh? Let us know, we'd love to hear from you.